Little Angels Nursery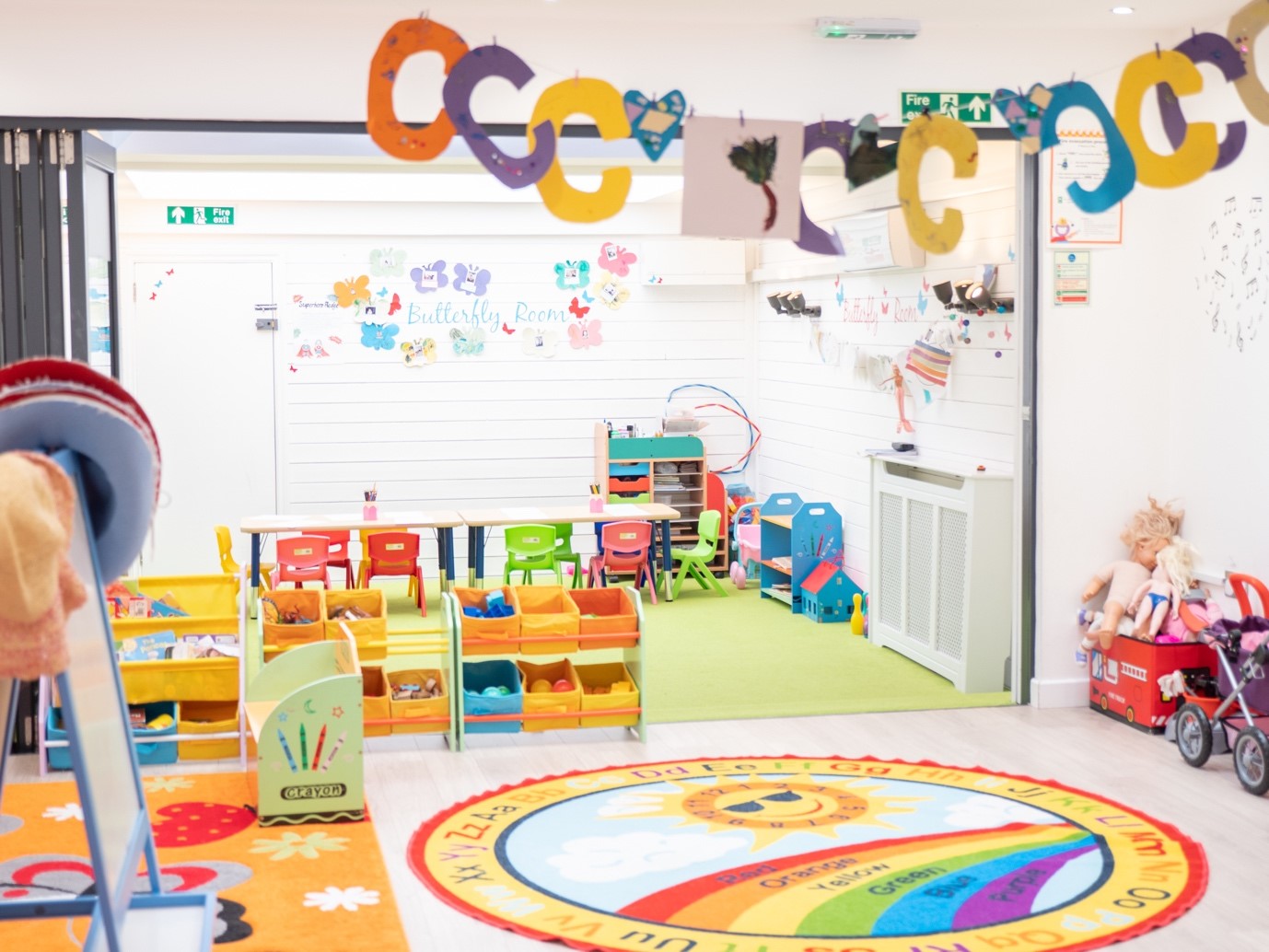 Little Angels is a network of family-run, home-away-from-home settings where children can spread their wings and develop into wonderful little individuals, writes Azi Alamani, owner of Little Angels nurseries.
---
With the increasing intensity of work and patients with more complex needs, we understand the unique needs of healthcare and hospital staff to find quality and reliable childcare in a convenient location. Caring for patients makes serious demands on staff, both physically and emotionally. The peace of mind you get from knowing your child is in experienced hands is invaluable.
Little Angels nurseries are housed in beautifully converted residential buildings, which ensures the homely environment on which we pride ourselves. Our facilities are purpose-built, designed with experience, and structured around three age groups: babies, toddlers and pre-schoolers. From messy play and sensory areas to arts and crafts spaces, there is no detail left unchecked or unaccounted for. This makes our settings ideal for children to learn, rest and play in an environment conducive to their comfort and wellbeing. We understand the demanding nature of healthcare work, which is why we also offer a 24/7 babysitting service where we provide our parents and guardians with on-demand, out-of-hours babysitting assistance. This way, you can always count on us to take care of your child with the consistency that is crucial during those early years.
"We opened our first Little Angels setting with a simple mission: to provide top quality care and uncompromising dedication to children." Azi Alamani, Little Angels Owner
The children at our nurseries are my greatest passion, and their parents and guardians are our extended family. Everything Little Angels does is a reflection of how a little home-away-from-home has been created for their kids and and how together with the team, they make up a dedicated "family-away-from-family".
We opened our first Little Angels setting with a simple mission: to provide top quality care and uncompromising dedication to children. Over a decade later, our modern nurseries across Southwark continue to provide children with the foundations for their future in a bright, colourful and fun environment. We treat every child in our care as a little individual and as an integral part of our Little Angels' family. Today, we continue to be a family-run business that gives children a home away from home.
What makes our nurseries truly unique is our hand-picked and meticulously vetted staff members, all of whom are extremely proud to be part of the Little Angels' family. We ensure we recruit, develop and retain the very best people who excel in the childcare field. We have rigorous industry and background checks and a continuous programme of structured development and training, which means all our staff are committed to providing the highest quality of care and development for our children. Our experienced, diverse and multilingual staff members underpin our every success and form the fabric of our home to home environment.
We believe that a day without a plan is like a flight without a destination, which is why we have a thrilling itinerary of activities planned for our children. From cooking to arts and crafts, reading to child-initiated play, our children are never bored. We want to engage all their senses during playtime, which is why we have a specially designed messy play area and facilitate outdoor play. With decades of experience in childcare we know the importance of engaging our little angels in activities. The children learn, socialise and most importantly, have fun! Our exciting activities include:
Stretch'n'Grow
Yoga
Early years sign language
French language lessons
Cooking classes
We understand how challenging it is for healthcare professionals and hospital staff working and living in SE1 to find quality childcare with convenient hours that they can trust to care for their child as one of their own. This is why we pride ourselves on our tight-knit home to home environment offered across two locations, both of which are open Monday to Friday from 8am to 6pm.
We would love for you to join our Little Angels' family and will be holding a number of exciting Nursery Open Days throughout 2019 where you can get to know us, meet existing parents and discover the settings. Our schedule for open days can be found on our website: www.littleangels247.com
---