Six in ten hospital trusts introduce NHS rainbow badges in support of LGBT+ patients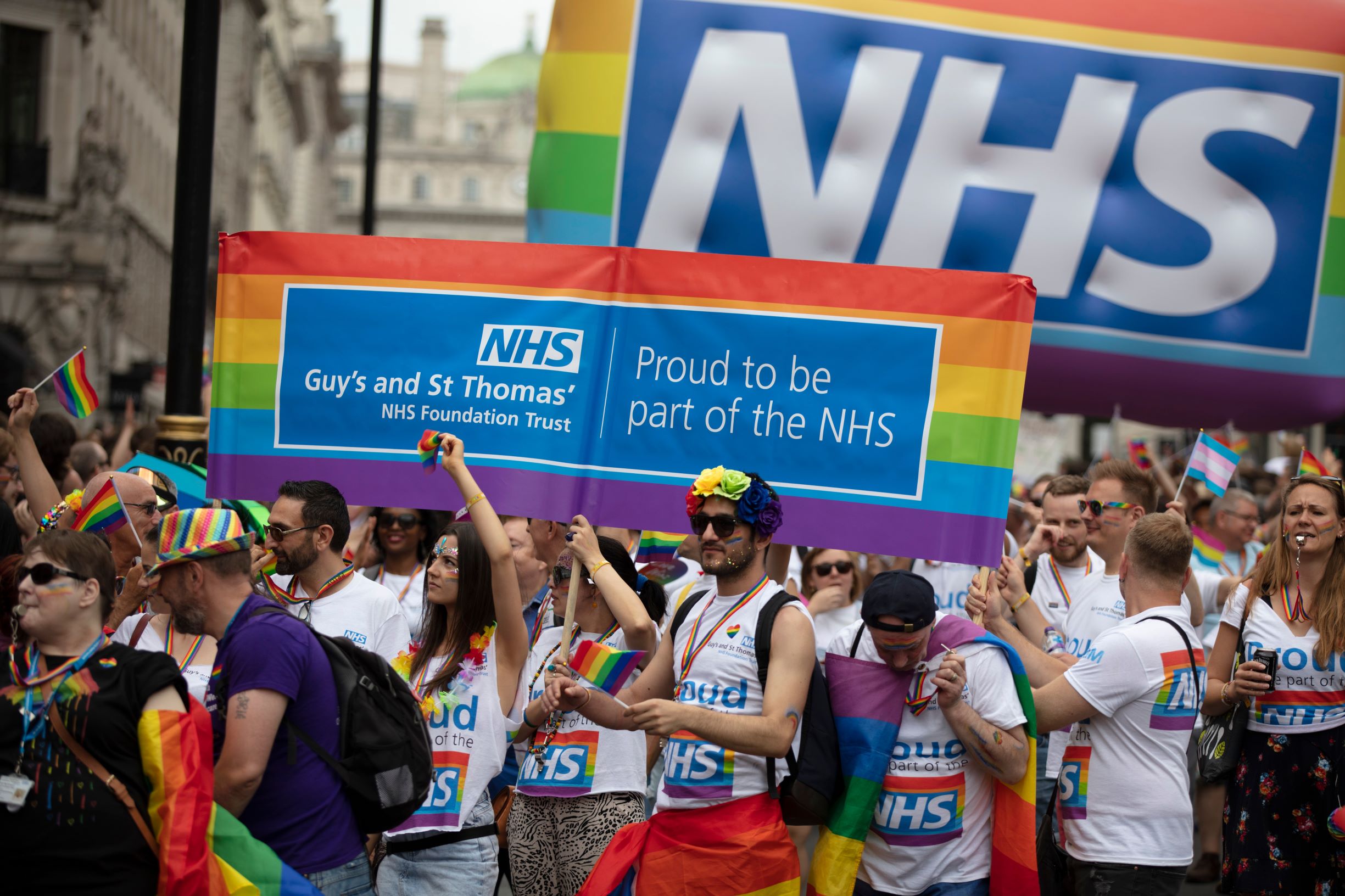 More than six in ten hospital trusts in England have introduced NHS rainbow badges for their staff. The scheme is funded by Guy's and St Thomas' NHS Foundation Trust charity and was launched seven months ago at the Evelina London Children's Hospital, following a successful pilot.
---
More than 4,000 Guy's and Thomas' staff wear the badge to encourage LGBT+ patients to discuss health issues concerning their sexuality and gender identity.
The scheme is designed to tackle negative experience in healthcare that LGBT+ patients face. A Stonewall survey previously found that one in seven LGBT+ people have avoided medical treatment for fear of discrimination, with almost one in four have witnessed discriminatory or negative remarks against LGBT+ people by healthcare staff.
The badge is not only a symbol of inclusion, but also serves as an educational tool for staff. Those wearing the rainbow flag are provided with information regarding the issues that LGBT+ people can face and what they can do to support them. The project has also had support from the Department of Health and Social Care.
Dr Ranj Singh, a former Evelina London paediatrician and Strictly Come Dancing Star said: "As health professionals, we have a duty to ensure that patients' wellbeing is paramount in all areas of their lives, so we need to create an environment where they can feel comfortable, valued and secure, especially when they need help."
"Now let's do it across the whole NHS" – Dr Ranj Singh
Dr Ranj also encouraged all Trusts in the NHS to embrace the scheme, saying that: "Small gestures like this mean so much to those that need it the most, and I am beyond proud to be part of something that progresses the culture and values of the Trust. Now let's do it across the whole NHS."
Jayne King, Head of Security and Co-Chair of the LGBT+ forum at Guy's and St Thomas', said: "Equality for both staff and patients is extremely important to us and the NHS rainbow badge initiative demonstrates our support for the LGBT+ community and our ongoing commitment to promoting inclusion and celebrating diversity."