How Pharmacy can reduce discharge delays and free up bed space across the NHS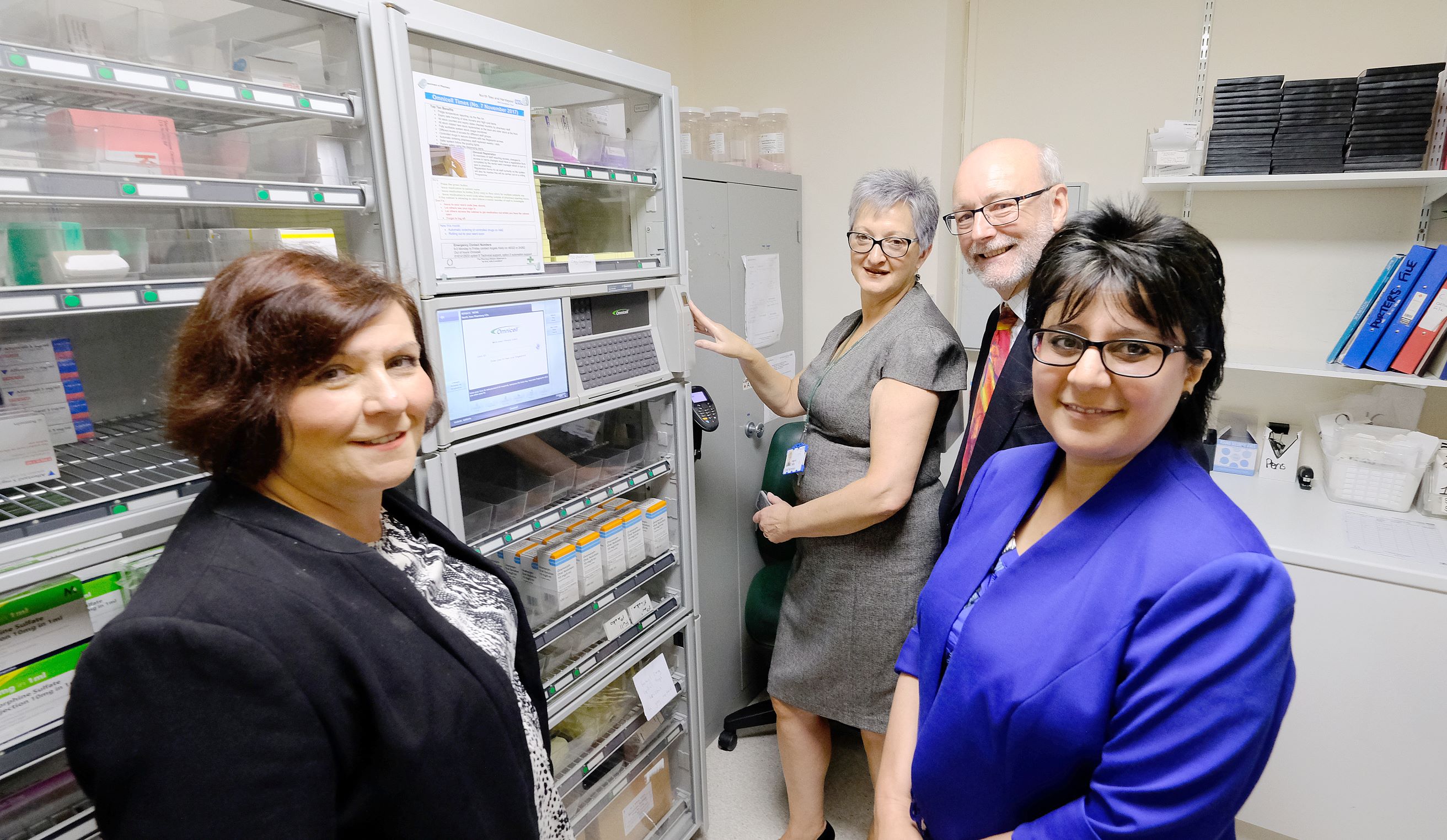 Mojgan Sani has recently taken over the role of Director of Medicines Optimisation at North Tees and Hartlepool NHS Foundation Trust. Mojgan writes for Hospital Times about how the automation of medication management can help meet many of the challenges currently facing the NHS.
---
The acute sector is under considerable strain, dealing with rapidly increasing patient demand with an ever-finite resource. While issues such as lack of accessibility to social care are often cited as major contributors to bed-blocking, pharmacies have a crucial role to play in freeing up bed space. As a profession, pharmacists should look to optimise workflows wherever possible and further automation of the To Take Out (TTO) medication process offers significant opportunity for streamlining.
According to the latest NHS Patient Survey Programme, 73 per cent of patients "whose discharge had been delayed", cited the time taken to obtain medication as a direct cause.  Of the 76,668 patients who responded, more than a quarter said they had waited for more than four hours to be discharged.
It is a worrying statistic, but one that will come as no surprise to many working within the pharmacy sector. At my previous trust, we carried out an audit of the TTO process and found that medication could be sat within a pharmacy for up to four hours waiting for an available hospital porter to take it to the ward. That same audit found only a third of medication taken to the wards was actually collected by the nurse to give to the patient within one hour.
---
Cutting out delays
At North Tees, we have introduced a leaner process that cuts out these delays. The answer lies in pre-labelled packs stored securely on the wards in automated Omnicell medication dispensing cabinets.
The traditional hospital TTO process can be summarised in five simple steps.
A doctor prescribes the patient medication to take home
Pharmacy check that medication
Pharmacy dispenses the TTO
A porter collects and delivers the medication to the ward
The nurse advises the patient on how to take the medication and discharges them from hospital.
The biggest time delay occurs between stages three and five. At North Tees we have found a leaner way to carry out these steps. Instead of medication being dispensed on a case by case basis, regular TTO medication is kept on the hospital wards in pre-labelled packs and stored in a dedicated section of a secure Omnicell; automated dispensing cabinet, ready to quickly dispense when required.
Once a patient's medication has been prescribed, it is checked on the ward by the onsite pharmacist. The nurse then logs in to the secure cabinet using their thumbprint and a guiding light system directs them to the medication they need for their patient. Using this system ensures only the part of the cabinet storing that required medication is unlocked, removing any risk of error. The nurse only needs to write the patients name and date on the pack, advise them how to take it and release them home.
---
Simple steps, big impact
TTO medication has become increasingly available for patients at North Tees and using pre-labelled packs has had a dramatic effect upon our ability to discharge patients quickly. Our delays in transfer of care are now at their lowest levels in four years dropping from a ratio of 4.5 in 2016/17 to just 1.3 by March this year. Pharmacy, together with our new multi-disciplinary teams, has played a crucial part in that reduction.
This process could easily be replicated across every NHS hospital to free up beds more quickly and improve the patient experience.
Of course, it is not advisable to rely on technology alone. To ensure we get the best out of the system, we have a pharmacy technician who is responsible for managing the process, including training end users. The time and cost saving benefits from both these resources far outweighs the investment costs.
As well as helping to streamline discharge processes, the Omnicell system also makes the medication management process safer across the hospital. Storing medication in secure cabinets which guides nurses to the correct medication reduces the risk of picking errors. In addition, it supports better stock management and makes sure the right medication is available when and where it is needed.
It also frees up nursing time which can be redirected back into face to face patient care. Our nursing staff no longer need to spend significant amounts of time looking for keys to the drug cupboard as they all have their own login for the cabinets. They can also save time in ordering controlled drugs (CDs) as the cabinet automatically triggers an order when stock is running low.
Other benefits for the pharmacy team include supporting legislation and security of medication. The ordering process for CDs is regulated and requires check and balances. The automated cabinet system automatically does this for you. Pharmacies no longer have to waste time sorting out errors and urgently trying to replace stock on wards. Previously we had limited visibility of what medication was in stock and where it was located. This is no longer a problem.
North Tees currently has Omnicell cabinets in 20 per cent of our clinical areas. The success of the project means we are now looking to roll out to additional parts of the hospital. Technology can really help to streamline workflows, improve patient safety, release nursing time to care and deliver financial efficiencies – worthy of a 21st century NHS.