Improving imaging to strengthen NHS recovery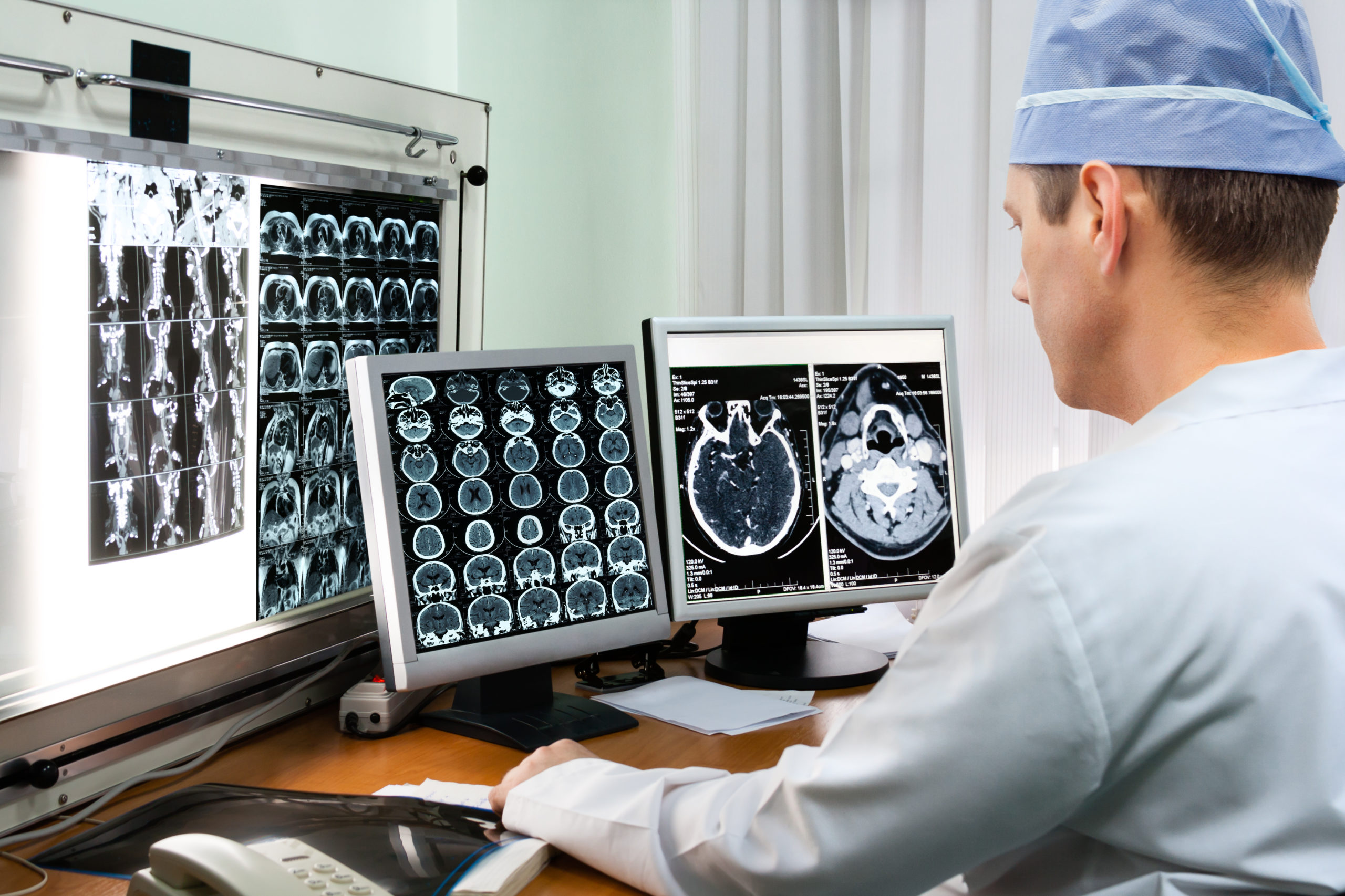 Services need a learning culture and support for staff from the top to tackle repeated failings in the imaging pathway that can have serious consequences for patients.
---
There is no doubt the NHS has huge challenges ahead as it recovers from the impact of Covid-19. But the recovery process also offers a real opportunity to embed improvements to services that will strengthen the quality and safety of NHS care.
In the Parliamentary and Health Service Ombudsman (PHSO) July 2021 report about complaints related to NHS imaging, we present recommendations to improve how clinical staff request, carry out and report on imaging.
Given that many of the five million patients currently waiting for elective care will rely on diagnostic services such as imaging as part of their treatment, it is vital that these recommendations are implemented with urgency. This is why Ombudsman Rob Behrens has written to the Government, asking it to prioritise improvements to NHS imaging.
---
The report findings
In an analysis of 25 complaints, we found four repeated failings along the imaging pathway:
Failure to follow national guidelines on reporting unexpected imaging findings
Failure to act on important unexpected findings
Delay in reporting imaging findings
Failure to learn from past mistakes.
These failings with the way imaging is requested, carried out and reported, and related wider issues highlighted in the report, are well acknowledged within the NHS. Not only does our casework evidence this point but extensive engagement with the Royal College of Radiologists (RCR), Society of Radiographers (SoR) and other NHS clinicians, confirms that the problems are systemic in nature. Evidence also tells us that the issues exist across clinical specialisms, in both primary and secondary care, and are not isolated to imaging departments.
Imaging is an essential diagnostic tool, so errors or inadequate practices have the potential to affect huge numbers of patients. If something goes wrong along the imaging pathway, the impact on patients can be severe, as documented in the PHSO report. For example, our casework analysis highlights multiple instances when delays in reporting imaging results have prevented or delayed patients from receiving treatment, sometimes with tragic consequences.
As a practising GP, I know at first hand the pressures under which NHS staff are expected to work and the high level of service expected from us. What is clear is that staff desperately want services to improve but have struggled to gain the necessary traction from senior leaders and government to support positive change. Without this support, problems will continue to arise, and staff will continue to feel the impact of providing a compromised level of care that they have little power to improve. At a time when staff morale has been challenged like never before, it is crucial that they are supported to do their job to the standards that they expect of themselves.
---
What should be done?
Work to improve the imaging pathway is underway but there is still much more to do. Our report highlights the need to implement the recommendations of existing reviews by the Care Quality Commission (CQC), Healthcare Safety Investigation Branch (HSIB) and Independent Review of Diagnostic Services by Professor Sir Mike Richards. Effective local policies and processes and integrated digital capabilities must form part of the overall improvement programme to enable timely, accurate requesting and reporting.
For this reason, the report presents four recommendations for the system as a whole and three for imaging services.
To improve the system as a whole:
1. Recommendations from previous work related to imaging must be implemented as a priority. This should have central coordination and oversight from NHS England and NHS Improvement (NHSEI) and include recommendations made by HSIB, CQC and the Independent Review of Diagnostic Services.
2. Digital infrastructure must be treated as a patient safety issue. The Department of Health and Social Care (DHSC) and NHSEI, working with NHSX and NHS Digital, should prioritise improvements to digital reporting capabilities across the system of requesting and reporting imaging.
3. DHSC and NHSEI should ensure there is national guidance on the roles and responsibilities of clinicians, and expected time frames, at each stage of the imaging journey. This guidance should apply to referring clinicians of all specialties and should involve the Academy of Medical Royal Colleges (AoMRC) and other relevant professional bodies.
4. DHSC and NHSEI should write to the House of Commons Health and Social Care Select Committee and Public Administration and Constitutional Affairs Committee by the end of March 2022, updating on progress in implementing these recommendations.
To improve imaging services:
1. All NHS-funded providers that have a radiology service should provide staff working in those services with sufficient allocated time in their job plans for meaningful learning and reflection. This should include identifying and sharing the learning from discrepancies and peer review of radiological reports.
2. Clinical directors and senior managers of NHS-funded radiology services should triangulate the learning from across their departments on a regular basis.
3. The RCR should review existing guidance on reporting unexpected findings and peer review of radiological reports to learn from the findings of PHSO's casework.
---
The way forward
The key to unlocking these solutions is achieving buy-in from clinical and managerial leadership, both nationally and locally. The report findings have significant implications for all clinical professionals who work with imaging so effective collaboration is vital.
Leaders of NHS services must recognise systems and processes as critical factors in patient safety, rather than seeing them as peripheral administrative issues. In the complaints we see, we have found poor ICT and poor assurance processes can have very serious real-world consequences for patients. The NHS faces continued pressure and the task of working through the backlog of patients that has built up over the past year. This makes it is more important than ever to put effective and efficient working practices in place.
It is also crucial that a just and learning culture is embedded throughout the NHS. Learning from mistakes is fundamental to the improvement process and must be prioritised, with senior leaders championing the benefits to patients and staff. Removing a culture of blame will enable this process and improve staff wellbeing. The principles of the NHS Complaint Standards should be implemented to facilitate this.
The impact of Covid continues to pile pressure on staff and services and, undoubtedly, additional challenges lie ahead. There is an urgent need for government and the NHS to address the failings we have identified, so the challenges created by the pandemic are not compounded by problems with care.
If no meaningful progress is made on these recommendations, patients and their families and NHS staff will continue to be negatively affected. We owe it to the dedicated NHS workforce who want to deliver safe, high-quality care to make sure the right guidance, systems and processes are in place to enable them to do exactly that.