Interoperability is the key to transforming the healthcare service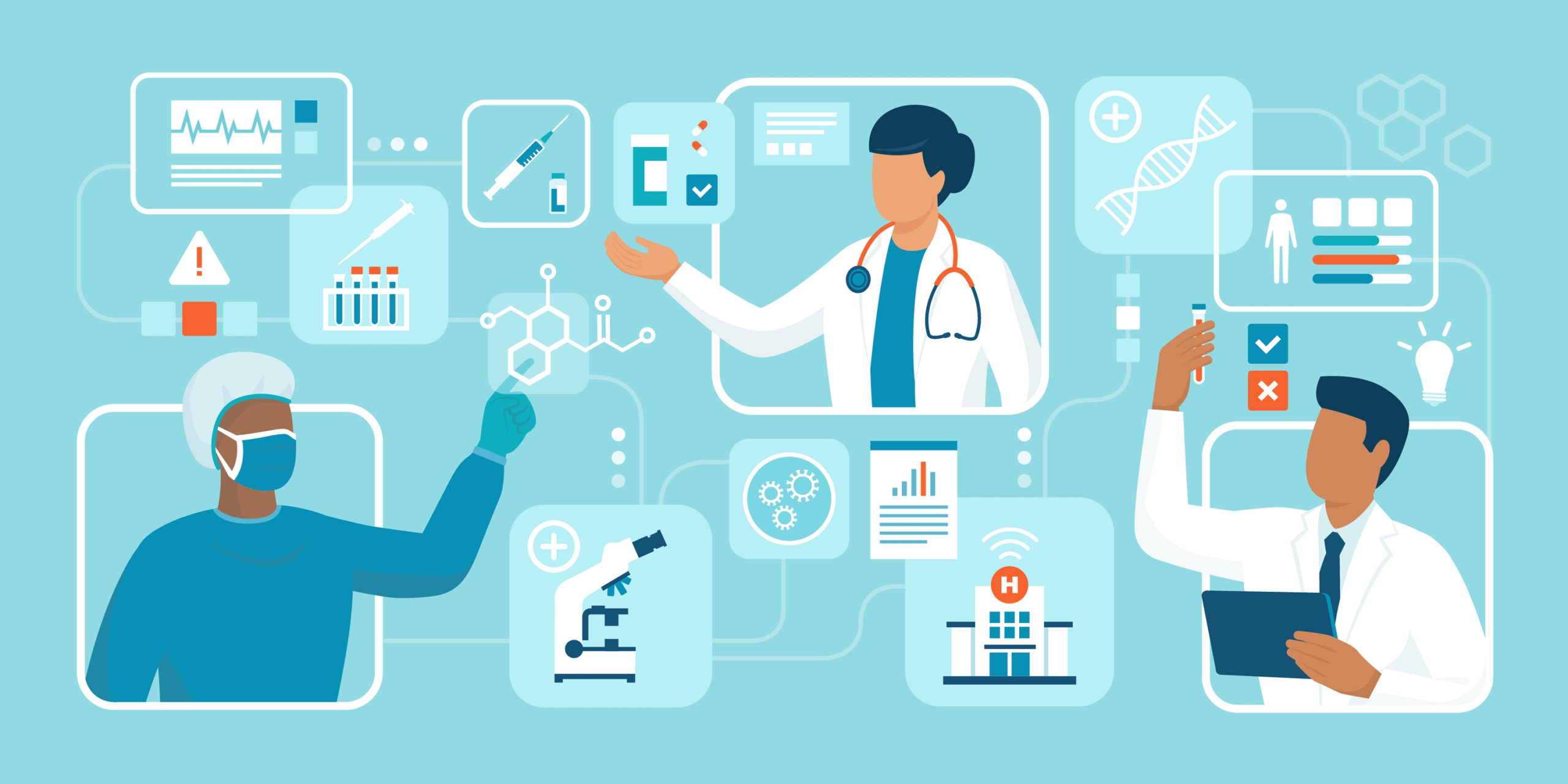 By Ed Platt, UK Sales Director for Omnicell UK&I.
---
Interoperability allows different computer systems or software solutions to share information creating productive interactions. This opens up endless possibilities for efficient and smart technology in a wide range of sectors. When it comes to healthcare, interoperability is the integration of systems simplifying the communication and delivery of clinical information across a hospital. This allows for improved collaboration and clinical workflows, crucial time savings and financial savings, together with a reduction in errors, all with the aim of driving better patient outcomes.
Many hospitals are rightly cautious when it comes to introducing automation with the capacity for interoperability. It is a big investment requiring interruption of existing workflows and subsequent change management and there is often an underlying concern that the technology would soon become redundant.
As a leading medication management solution provider, Omnicell is already paving the way for interoperable technology to become as widespread in the healthcare landscape as it is in other sectors. In the last year alone Omnicell Automated Dispensing Cabinets (ADCs) have been integrated with several prominent electronic prescribing (EPMA) providers and electronic health records (E.HR) systems to drive better patient outcomes, financial and time savings and better workflows for staff in hospitals. These working interfaces are with Better, Cerner, EPIC, AllScript, SystmOne, WellSky and MedChart.
Furthermore, Omnicell platforms can integrate with medication wholesalers, finance systems and many more. Interoperability with these partners helps 'closes the loop' in the medication management process because, not only does it enable optimisation of medication administration, it also provides a full access to patient data records allowing for full visibility and accountability. In addition, integration with these systems enables additional features and shared data with Omnicell pharmacy technology automation and intelligence solutions to drive inventory optimisation, diversion management, medication usage analytics, compliance and population health services.
Omnicell prides itself on being a long-term partner to hospitals. Our industry experts spend time on site understanding different workflows in various departments and provide expert guidance on how technology can best be used to make significant time and cost savings very quickly. Simultaneously, this team of experts, comprised of highly skilled and experienced individuals with a range of clinical and IT credentials, help to ensure the solution is interoperable and works for individual wards, departments, the hospital as a whole, as well as at Trust and Integrated Care System level.
We continue to work with customers to drive adoption and success so they can achieve return on investment and realise all the benefits to be gained from technology in the shortest possible timeframe. For example, interoperability between Omnicell ADCs and EPMA providers leverages vital data and insights which in turn can lead to proactive steps to improve patient care. This integration can provide real time risk alerts and opportunity identification, as well as recognising likely medicine shortages and providing visibility of medicine with expected use. This data can ensure that right medication for a patient is available in the right place, to be administered at the right time, helping to reduce drug errors, reduce delayed doses, speed up the time to a first dose and reduce incidents of missed doses.
Integration between Omnicell's medication dispensing system and the EHR/electronic patient record (EPR) also removes redundant steps from workflows across hospitals, optimising the multiple processes involved in medication and supplies management. Clinicians can pre-select medications, view availability and document waste from these combined systems rather than having to perform these duties at the medication dispensing cabinet, therefore saving valuable time and reducing staff fatigue from administrative tasks. All of these features help clinicians to drive better patient safety and outcomes, whilst also helping to tackle soaring healthcare costs. Furthermore, combining the advanced analytics from these integrated smart technologies means that constant analysis of workflow efficiency can take place often leading to recommended workflow changes to further improve and enhance patient outcomes.
Interoperability solutions are a great opportunity for the healthcare sector and could be a crucial factor in realising the future of our much-loved national health service by presenting the sector with cost, safety and efficiency opportunities. With the right partners, Omnicell's solutions can transform medication management and create synergies across healthcare enterprises. This forward-thinking interoperable technology and solutions led approach can ensure long term efficiency and success across the healthcare landscape.
---
Omnicell would like to hear your views on the current state of digitalization and interoperability in NHS hospitals. You can share your views by completing this 2 minute survey: https://www.surveymonkey.co.uk/r/Interoperability_PR