Mayo Clinic Healthcare in partnership with Oxford University Clinic announces team of physicians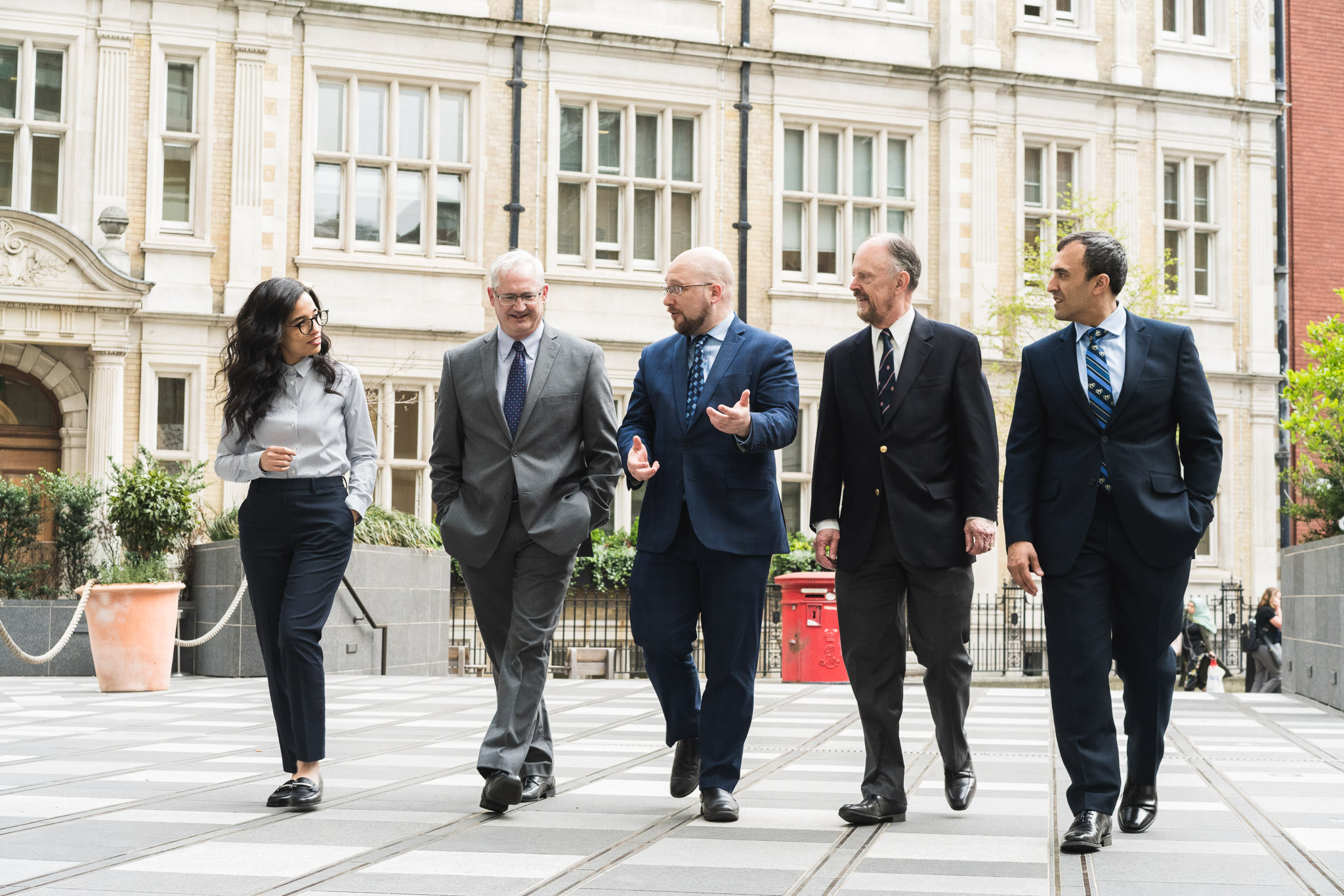 (left to right: Dr Sihame Benmira, Dr Kevin Fleming, Dr Stephen Cassivi, Dr Robert Orford, Dr Sandeep Kapur)
Four specialist doctors have been appointed by Mayo Clinic Healthcare in partnership with Oxford University Clinic to form the core medical team at the new preventative healthcare facility, set to open its doors this summer. Committed to delivering a unique approach to patient-centred care, the new private clinic will offer world-class premium screening and diagnostic services tailored to the needs of individual clients.
The opening of this state-of-the-art private diagnostics and screening centre in London is the first example of a new partnership between two of the world's leading names in healthcare and medical research. With over 40 years of experience in preventative healthcare, Mayo Clinic, a not for profit organisation and Oxford University Clinic, are joining forces for the first time to boost innovation in medical research and patient care.
All four physicians demonstrate a breadth of experience across the preventative healthcare space:
Dr Robert Orford, Director of the Executive Healthcare Program at Mayo Clinic
Dr Kevin Fleming, Executive Health Program consultant at Mayo Clinic and expert in stress-related conditions
Dr Sihame Benmira, specialist in workforce transformation and emergency medicine
Dr Sandeep Kapur, general practitioner holding over 15 years of experience in primary care.
This announcement follows the appointment of Dr Stephen Cassivi, thoracic surgeon and Vice Chair, Department of Surgery at Mayo Clinic as the joint venture's Medical Director.
Founded on a new partnership of US and UK institutions, the clinic's team of physicians reflects this cultural collaboration with Dr Robert Orford and Dr Kevin Fleming joining from Mayo Clinic US, and Dr Sihame Benmira and Dr Sandeep Kapur joining from UK-based practices. Unlike many other US healthcare providers operating in the UK, the physicians at the new clinic will be salaried, as they are at Mayo Clinic in the US, as opposed to being paid per performance.
Clients at the new clinic on Portland Place, located in the renowned Harley Street district, will also have access to an unrivalled network of international medical experts from across Mayo Clinic and Oxford University Clinic.
---
Dr Stephen Cassivi, Medical Director at Mayo Clinic Healthcare in partnership with Oxford University Clinic, says:
"People in the UK are living increasingly busy lives with demanding jobs. London is one of the world's leading cities with a high proportion of potential clients looking to stay in the best health possible – for themselves and their loved ones.
"Our exceptional new team of physicians will act as the integral force of the clinic, driving its commitment to excellence and delivering a truly unique service to everyone who walks through its doors. Selected for their passion for preventative medicine and specialised expertise, each of the four clinicians contribute a unique set of experiences to our clinic. I am thrilled to have these four highly specialised doctors at the heart of this exciting new project and look forward to the clinic doors opening in the summer."
The clinic will provide an exclusive diagnostic and screening service for individuals and corporate clients seeking to take a proactive approach to their health. With a focus on tailored, personalised care, a dedicated clinician will co-ordinate all aspects of the service to ensure the experience is delivered seamlessly and provides peace of mind to clients with busy lives.
More information about the new clinic and its services will be available ahead of the clinic launch this summer. www.mch-ouc.co.uk.