The value of apprenticeships within the healthcare industry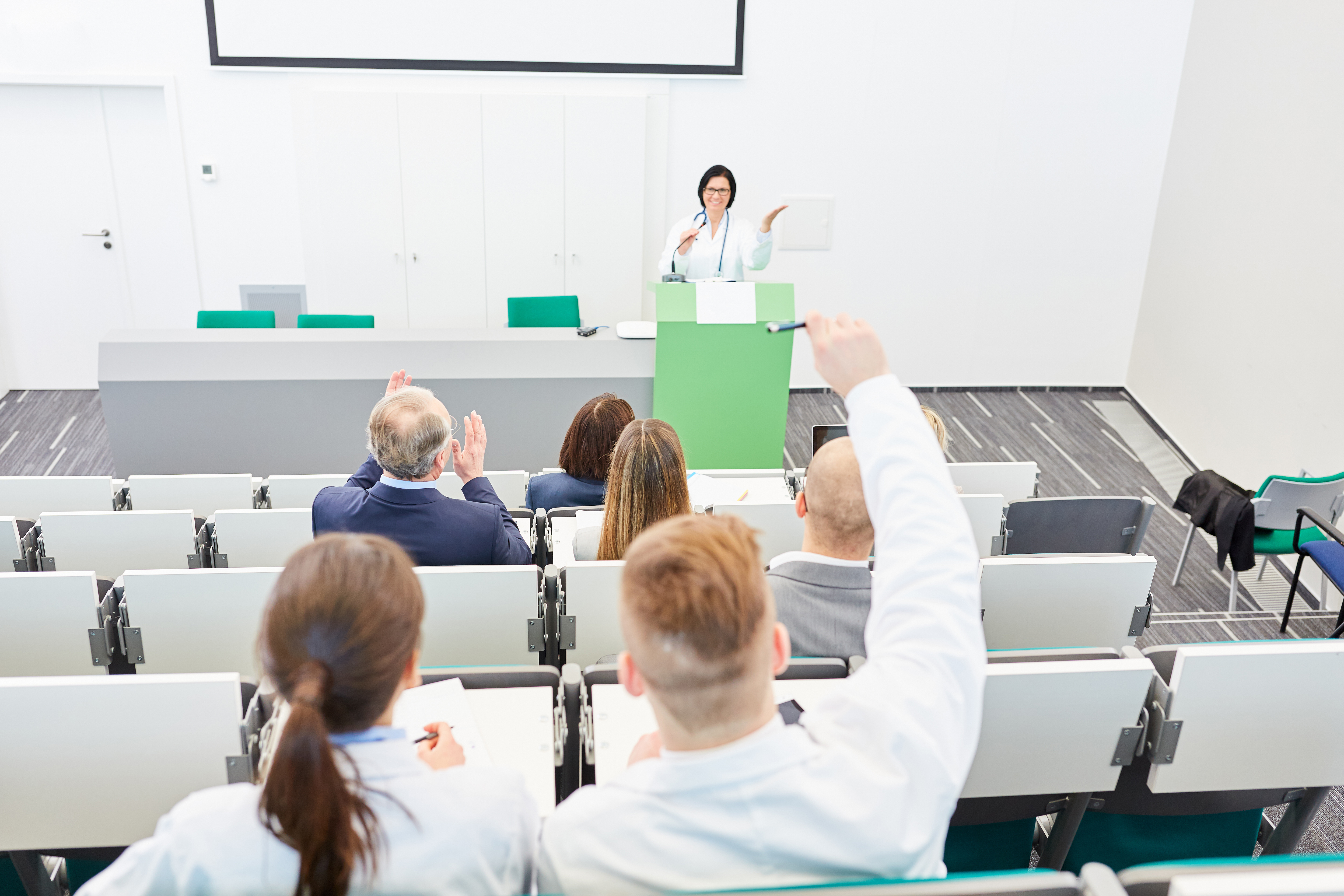 By Laura Watts, Apprenticeship Project Manager at Northamptonshire Health and Care Partnership.
---
Apprenticeships are an excellent route into healthcare for people starting their careers, as well as for individuals looking to develop and progress their careers. In 2017, Government reforms came into force with the aim of improving the quality of apprenticeship training and to boost the number of apprentices in the UK to three million by 2020.
Since then our organisation, together with healthcare providers across Northamptonshire, has become more committed to offering apprenticeships and now offers an even wider variety of apprenticeship career pathways.
Like many employers, the NHS and healthcare providers are experiencing resourcing challenges, with staff shortages across many roles. We recognise that apprenticeships have an important role to play in addressing these shortages and boosting our workforce, as well as enabling individuals to gain on the job training and build their knowledge and experience.
It is a common misconception that apprenticeships are for younger people. While many younger people decide to go down the apprentice route from school, apprenticeships are in fact open to people of all ages. They also provide an excellent learning and development opportunity for current staff, so they can progress or even change career direction.
An apprenticeship offers people the chance to learn practical skills, while studying, and at the same time become part of a talented, passionate team of people committed to providing the best care and treatment to patients. Our successful apprenticeship programmes lead to nationally recognised qualifications and are a unique steppingstone into a chosen career.
---
Apprentices start at level two, which is entry level, but they can progress right through to degree level and gain post graduate qualifications if they are successful. For those interested in a career in nursing, for example, apprenticeships can offer an alternative route into becoming a registered nurse, without the debt that comes with going to university, as the training is funded.
For someone looking to develop a career in healthcare, but who doesn't know where to start or is perhaps unsure of which area they would like to work, an apprenticeship can offer an opportunity to develop self-confidence, gain valuable work experience and to earn while learning.
Individuals can try different subject areas too if they are undecided about the direction they wish to travel. We offer apprenticeships covering a range of careers, with roles to suit most people with the right skills and values, whether they might be clinical or non-clinical roles.
We work with several NHS trusts in Northamptonshire, as well as St Andrew's Healthcare, general practices and adult social care providers, covering roles from nursing and healthcare through to healthcare pharmacy and nursey nursing. There are also a wide variety of administrative roles such as business, HR and finance.
There are some more unusual apprenticeships too, such as clinical coders, medical engineers, clinical engineering and healthcare science, which can open more career options.
---
Changing perceptions
We are working hard to overcome the perception that it is the people who do not achieve the best academic grades that end up on apprenticeship schemes. This simply is not the case. Apprenticeships are just an alternative route into a career that may be better suited to someone.
We work with schools and colleges across the region to promote the fact apprenticeships are an equally successful pathway into work. We also promote apprenticeships through our annual Apprenticeships Awards.
These are organised in conjunction with Kettering General Hospital NHS Foundation Trust, Northampton General Hospital NHS Trust, Northamptonshire Healthcare NHS Foundation Trust, St Andrew's Healthcare and Adult Social Care and General Practice.
The awards are in their second year and this year took place on 4 March during National Apprenticeship Week. They celebrate the achievements of apprentices working across health and care services in Northamptonshire and promote how valuable apprenticeships are both for individuals and healthcare organisations.
We had 26 winners this year, with many different apprenticeship roles represented including various healthcare roles, as well as nursing associate; business, administration; chef; finance and engineering.
Our overall winner was Megan O'Connell, an Estates Administrator from St Andrew's Healthcare in Northampton who won the 'Apprentice of the Year' award, as well as the Value Award for St Andrew's Healthcare.
Megan O'Connell went into beauty therapy straight from school but decided it wasn't for her and joined St Andrew's Healthcare on a business administration apprenticeship. She won the award because of her outstanding achievements, qualities and behaviours, in addition to being very patient focused and a great ambassador for patient care.
When Megan was asked what being an apprentice meant to her, she said that it is all about learning new skills and opening her mind. Megan completed her apprenticeship while working full-time and received great support from her employer and regional trainer.
Another winner was Hannah Scanlon who is Team Leader at the Local Medical Committee (LMC). Hannah won the Personal Achievement Award in 2018 and this year won the Apprentice Mentor Award, which demonstrates how someone can progress their career while undergoing an apprenticeship.
Hannah first joined Northamptonshire Healthcare NHS Foundation Trust (NHFT) as a Business Administration Apprentice in 2014. Her journey shows how an apprenticeship can provide a pathway to success. She is now a Team Leader at the LMC, and has recently started a Chartered Management Degree with the Open University.
The mentor award recognises the support and inspiration Hannah has given to the apprentices on her team. Hannah highlights that for her going straight into an apprenticeship from school really was the best decision. She says she has learnt so much and her confidence has grown. Having established herself in her career, she is now able to support other apprentices in her team.
All the healthcare organisations involved with these awards are committed to apprenticeship opportunities at all levels; they view them as excellent routes into careers in healthcare.
For anyone considering a healthcare career in Northamptonshire, whether in a clinical or non-clinical role, apprenticeships are expanding opportunities for individuals. They are also a hugely valuable way to enhance our workforce and prepare for the future demands on our healthcare system.