Morecambe Bay begins work on multimillion-pound operating theatre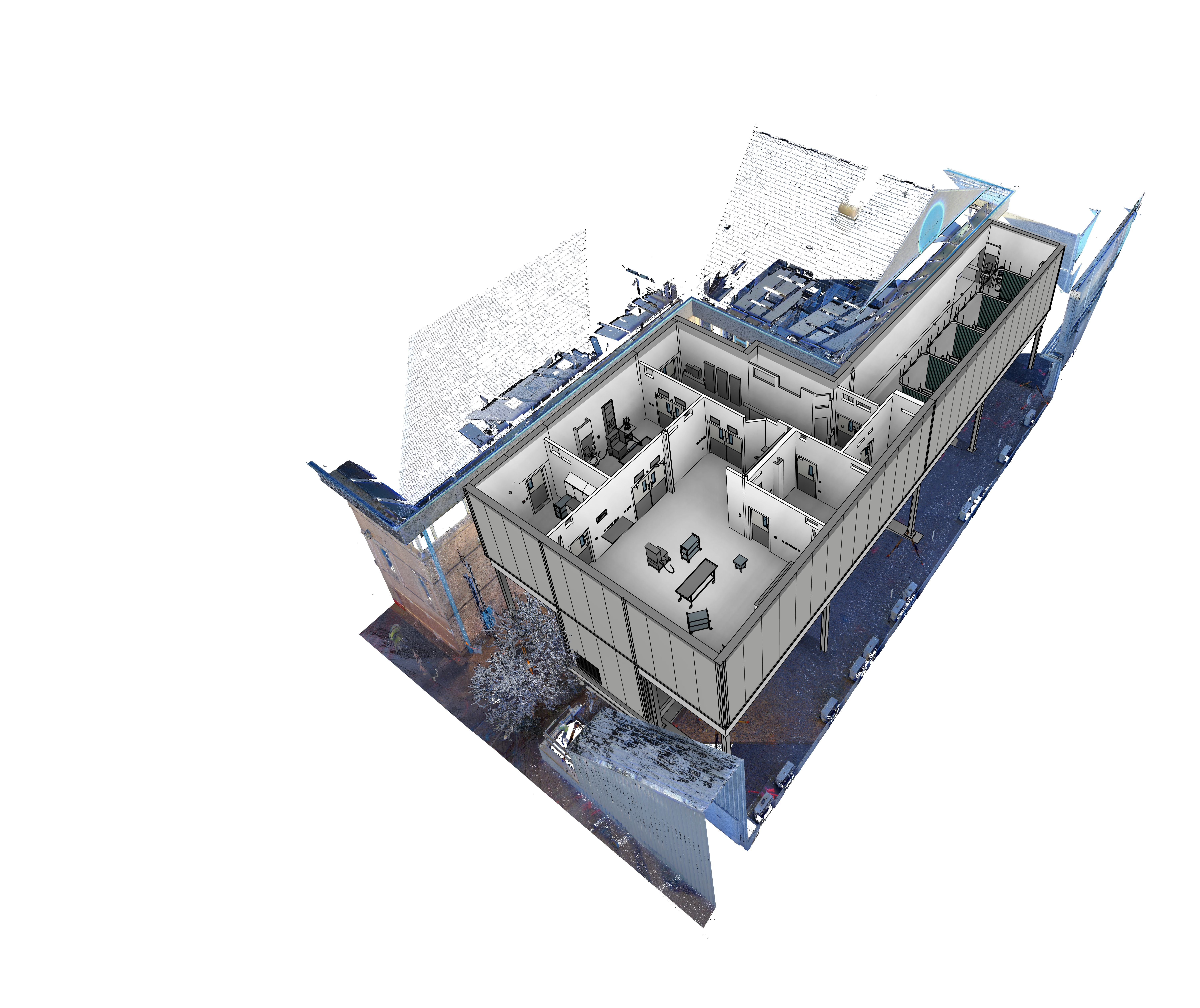 A £2.5 million state of the art modular operating theatre is being built at the Royal Lancaster Infirmary (RLI), a part of University Hospitals of Morecambe Bay NHS Foundation Trust (UHMBT).
---
The new theatre will provide extra capacity while existing RLI operating theatres are refurbished, ensuring UHMBT can continue to conduct operations while work takes place.
The building work is being done as part of a £34 million capital loan from NHS Improvement and NHS England (NHS I&E) and the main contractors are ModuleCo for the build and F Parkinson Ltd for the enabling works.
The trust has invested £2.5 million into the new 'decanting theatre', which is of a modular design and will be built on on 'stilts' so that the mechanical plant/machinery can be situated underneath the building. This will reduce the overall height of the building.
Mark Hampton, Capital Services Manager for UHMBT explained that the idea of a modular build is that ModuleCo will do as much work off-site as possible, "this is called a 'factory first' approach," he said.
Danny Bakey, Deputy Associate Director of Operations for the Critical Care and Surgical Care Group at UHMBT, said: "This is an exciting development which will result in an improved environment for patients and, at the end of the refurbishment work, the theatre can be used to provide additional capacity.
"The theatre will give us much more flexibility upon completion of the renovations and it will have a life-span of around 20 years. It will provide facilities that are fit for the 21st Century and will deliver a better journey for our patients."
Foluke Ajayi, Chief Operating Officer for UHMBT, said: "We are delighted that the new theatre is being built at the RLI and that we will be able to create a greatly enhanced experience for patients who come to us for surgical care. The theatre will enable us to retain our operating capacity while this important upgrading work is taking place.
"By the end of the process, we will have facilities to ensure the best possible care and treatment."