MP highlights importance of British Manufactured PPE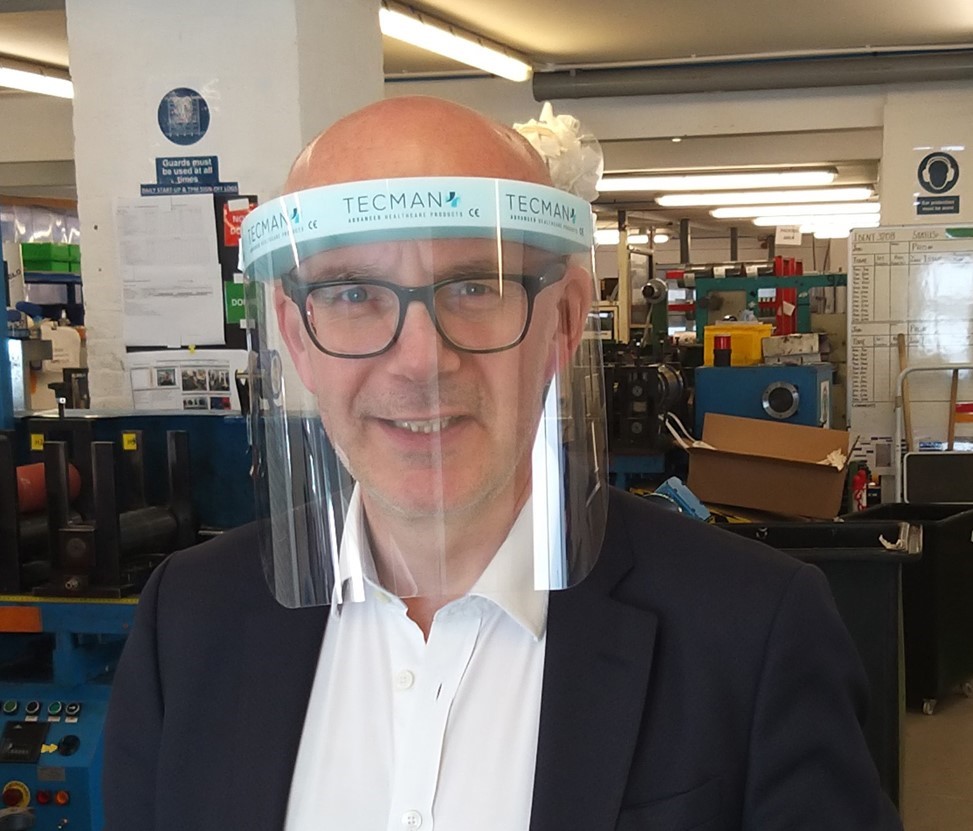 Tecman Advanced Healthcare Products had a visit from MP for Leamington, Matt Western (pictured above) on Friday July 17, and staff took the opportunity to stress the importance of making British-made PPE the first choice for the Government.
---
Matt is in favour of the Government prioritising UK manufacturing when it comes to PPE – believing that, where commercially viable options are available within the UK, these should be considered before importing lower quality products from overseas.
As the Tecman team are on a mission to make British made protective face shields the number one choice for our NHS workers, company representatives took the chance to add their views on the issue.
Matt enjoyed his insight into Tecman's manufacturing ability, and was particularly impressed that the company had invested over £500,000 in state-of-the-art machinery: a decision that enabled the company to boost production of their protective face shields to over 1 million units per week.
---
Success for British PPE manufacturing
Tecman's original face shield was the first of its kind to receive the sought-after category III complex design PPE level – an award that underlines its suitability for health and safety workers around the UK.
In recognition of the product's quality and comfort, the company's face shield is specified by the NHS in its product framework and catalogue, and has already been used by thousands of frontline healthcare workers.
Just four months after establishing Tecman Advanced Healthcare Products, the West Midlands-based company now exports its protective face shields to seven countries, and is working with global organisations such as UNICEF and the World Health Organization (WHO) to ensure production remains at peak levels.
Commenting on his visit, Matt said: "The rapid and effective way in which Tecman responded to the challenge of the PPE shortage within the healthcare system is a credit to both the company's values and the UK manufacturing sector. Their investment of over £500,000 in automation and a new production facility is appreciated by the industry, and their commitment to demonstrating that UK-made products can compete with imported items from the Far East and other low-cost regions is commendable."
Kevin Porter, Tecman's Technical Director, said: "We welcomed the opportunity to demonstrate our manufacturing capabilities to Matt, and to stress the importance of providing high-quality protective equipment for our frontline workers. His commitment to raise this important issue in parliament gives us a voice at the highest level."