New campaign launched to recognise NHS staff during covid crisis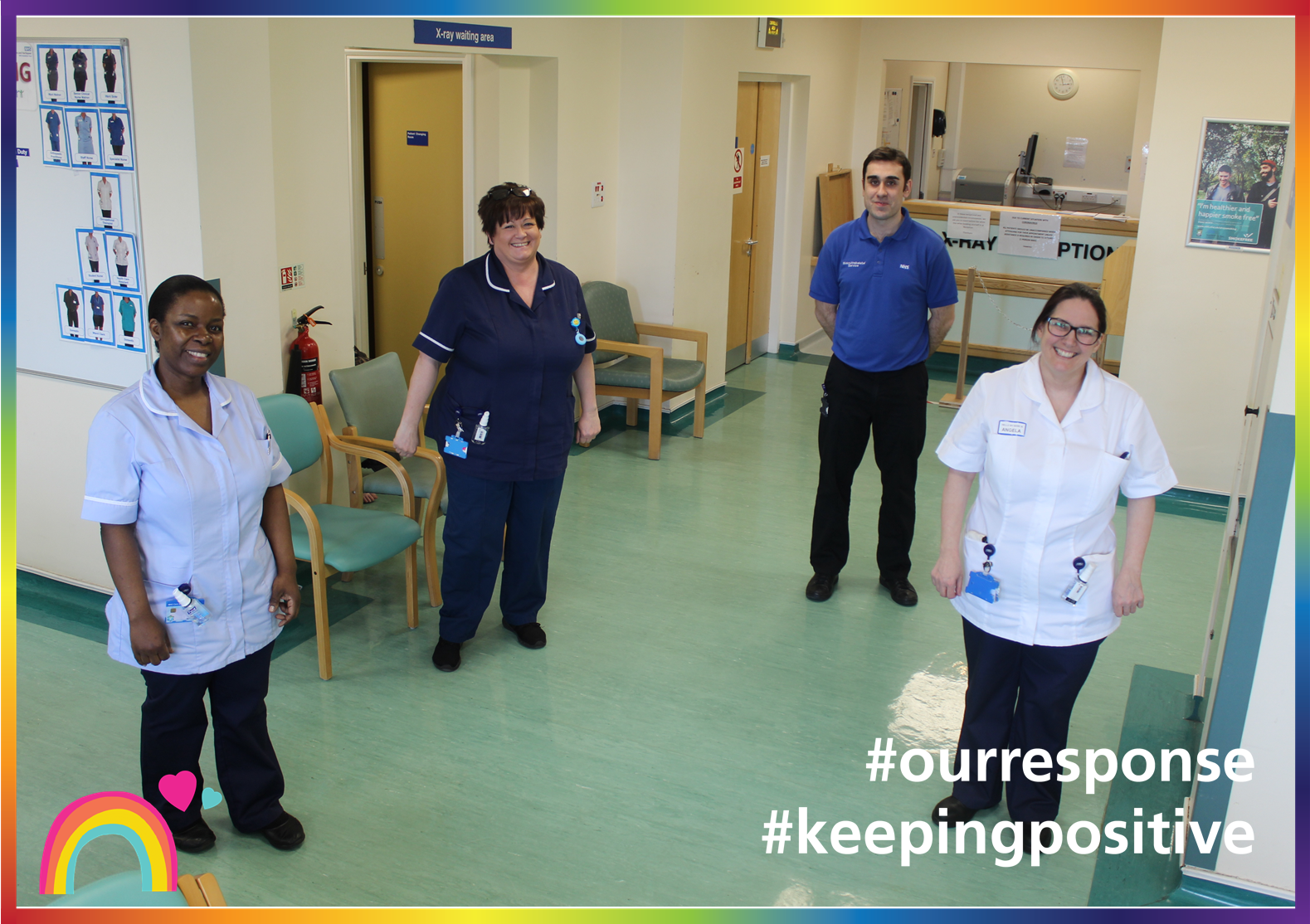 During these unprecedented times North Tees and Hartlepool NHS Foundation Trust wants to showcase the tireless efforts of staff who are coming to work to save lives every single day.
---
The trust is launching the #KeepingPositive campaign and sharing its response across to the community via the #OurResponse hashtag. This is what it looks like across the trust's hospitals in Stockton and Hartlepool as well as across the wider community.
Clinical demand is rapidly changing, and staff are rising to the challenge. The team are taking on physical distancing measures where ever they can and making improvements to their areas to make them as safe as possible for patients and the public.
---
Phone and video calls to patients
To help with social distancing and to provide quicker outcomes, clinical teams have been working to convert clinically appropriate urgent appointments to virtual consultations. The trust now has the capability to offer appropriate patients a video consultation in place of face to face appointment, which gives an additional layer of reassurance over telephone appointments for some patients.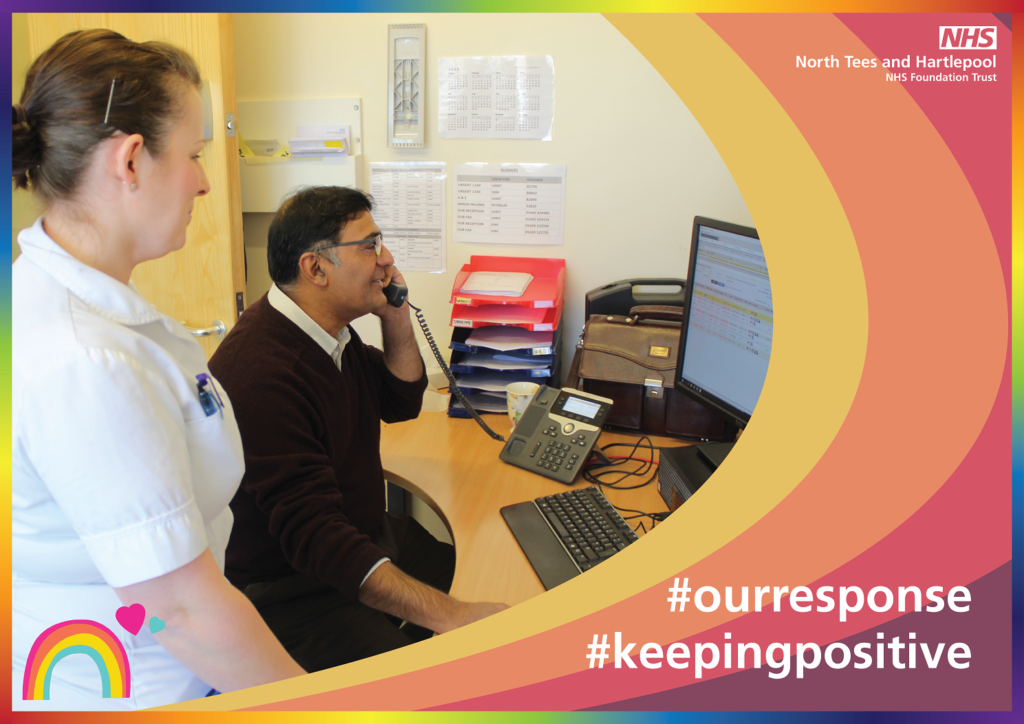 Outpatients and Pathways Manager Michael Butler said: "We are delighted to have developed the capability to offer virtual consultations at scale. We have been working for some time with NHS England and NHS Improvement to develop this offer for our patients and clinicians.
"Providing a more convenient service for our local population, with patients being reviewed from the comfort of their own home has always been part of our long term plan which we have accelerated over the past couple of weeks."
---
Soft plaster casts for patients
The team in the plaster room have used some innovation to help patients get successful treatment from their own home.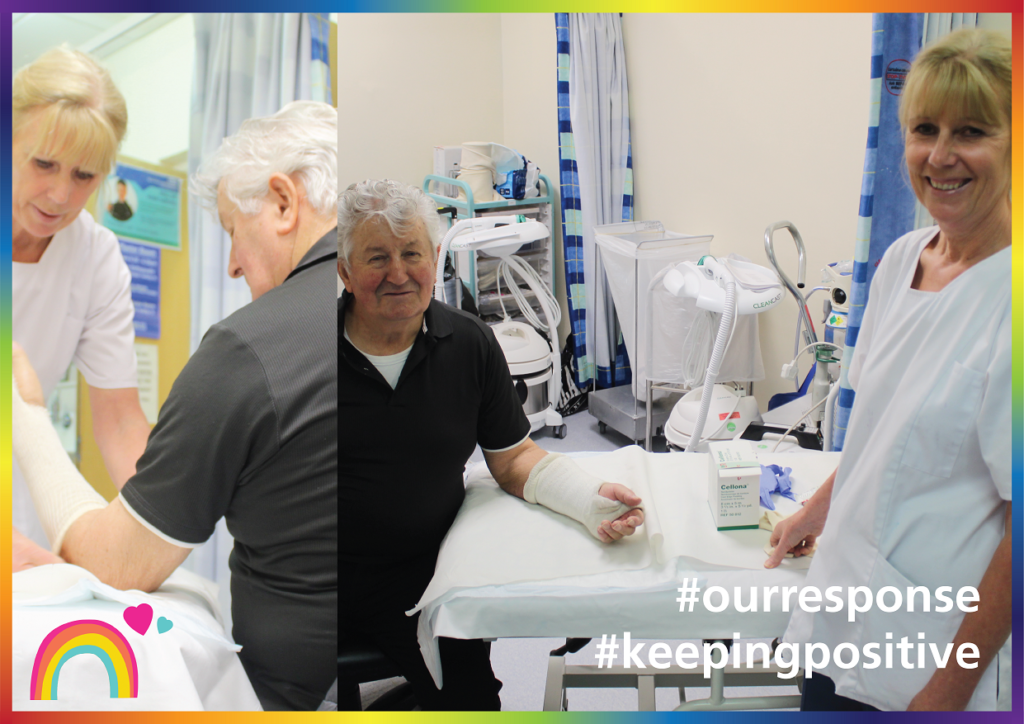 When appropriate, patients with fractures are being offered soft plaster casts. This means after the fracture has healed and following a video or phone appointment, the patient is able to safely remove the cast without the need for support by a health professional.
---
Minor injuries unit
So that patients can be treated in the best and most efficient way, patients with minor injuries are now being triaged to orthopaedic outpatients at the University Hospital of North Tees.
Here, they can be assessed by a team of health professionals including consultants, registrars, nurses, healthcare assistants, physiotherapists and occupational therapists.
The new temporary musculoskeletal minor injuries area will be open seven days a week.
Ward matron Tracy Maddison said: "This new service will allow patients presenting at urgent care to be quickly and efficiently streamed into orthopaedic outpatients – helping reduce pressure on the emergency department while also leading to quicker treatment for patients."
---
Endoscopy
The team in the endoscopy service have made a number of improvements so they can continue to provide the very best care to patients.
Patients appointments are still going ahead when appropriate, while staff will use their experience and skills to help work with services across the organisation to care for patients.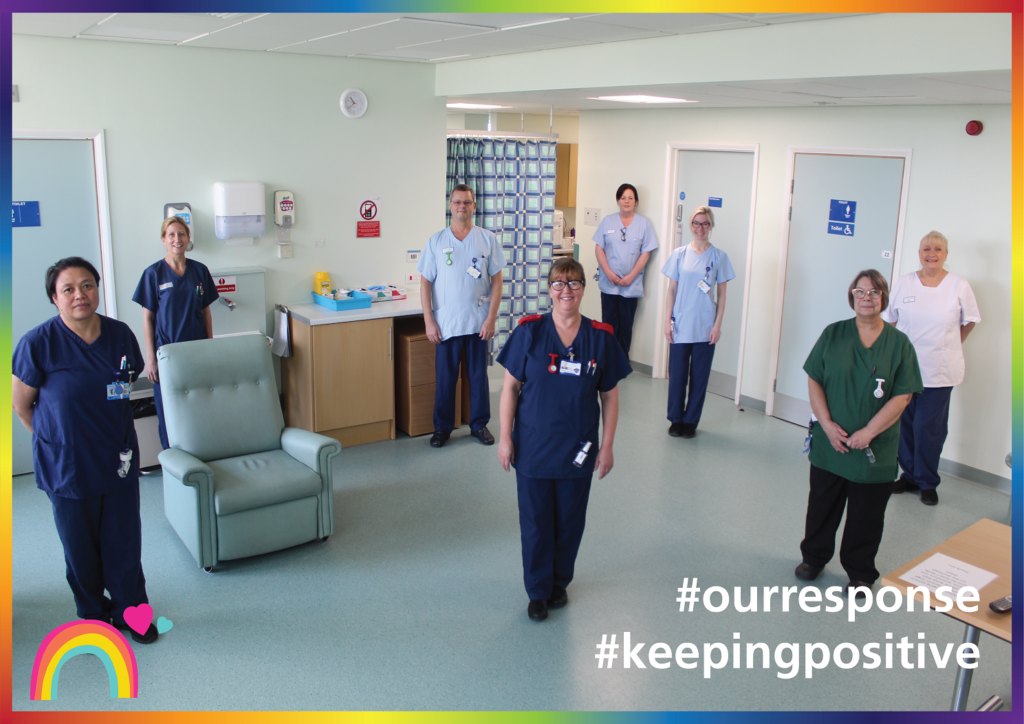 Ward matron Alison McCullagh said: "We have a highly experienced team of skilled staff who are not only able to continue caring for patients in the endoscopy unit when appropriate but also care for patients across the organisation as and when required."
---
Special cards
The chaplaincy team have been out and about on the wards offering advice and support to staff.
The cards have been produced by the trust's employee engagement team as a way of helping guide staff through what is a challenging period.
The cards offer some words of advice and comfort to staff:
"Do something nice for yourself today"
"You can't take care of others, unless you first take care of yourself"
"Find some quiet, sit in stillness, breathe"
"Put your problems on pause"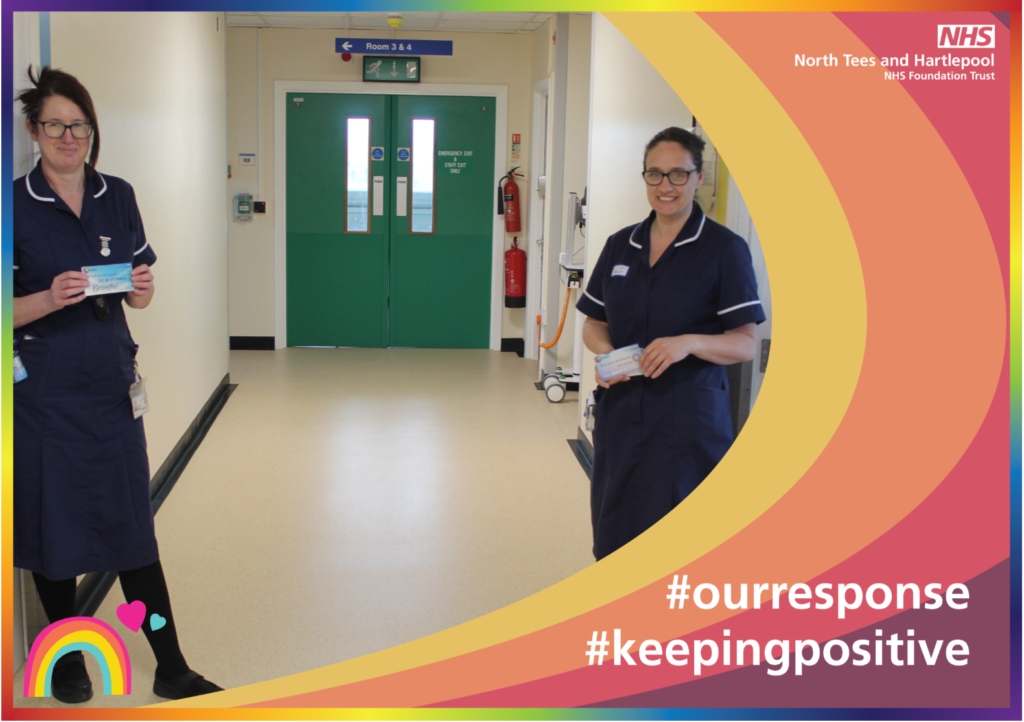 ---
Latest figures on the Covid-19 outbreak.