NHS should lend a helping hand to local communities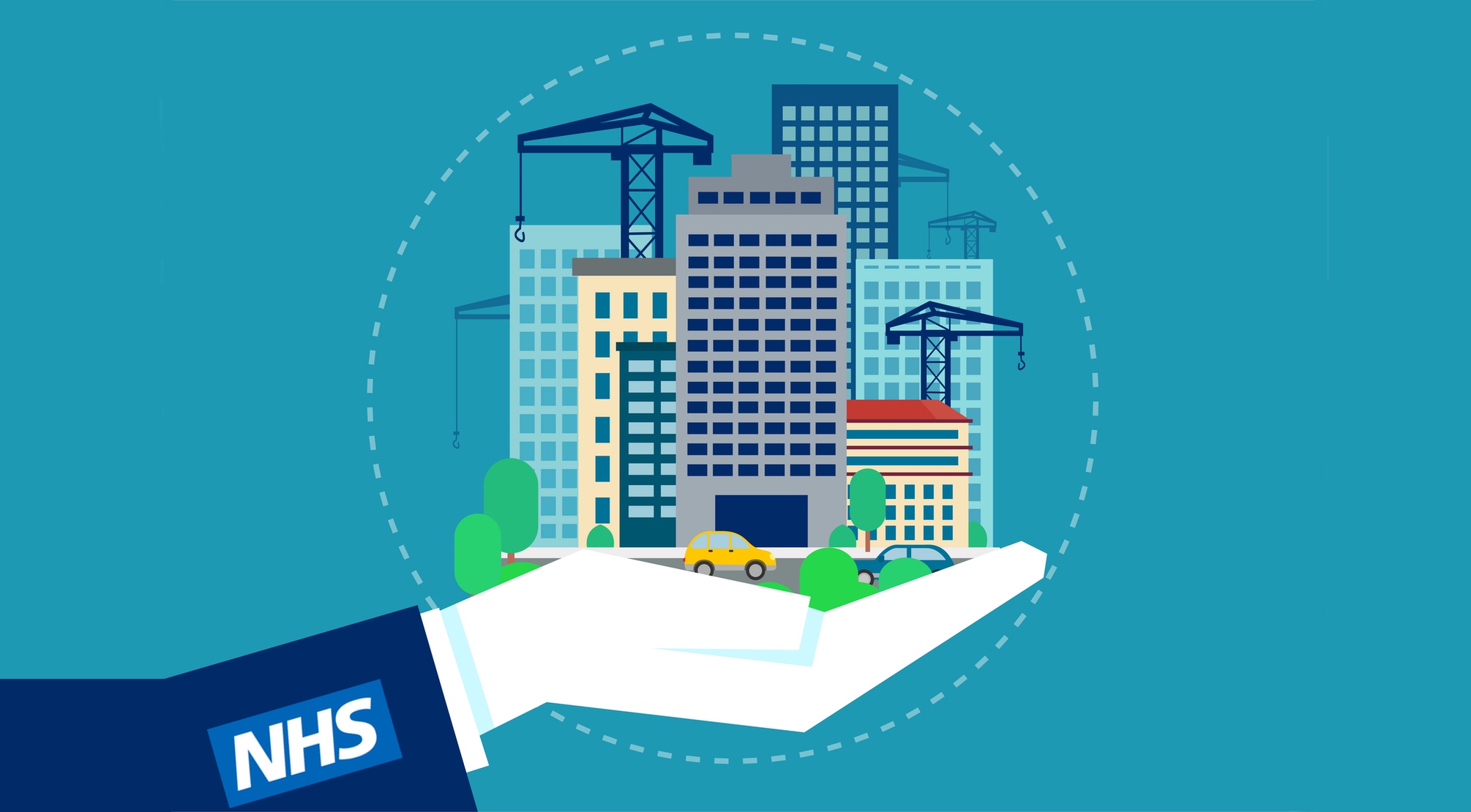 A new report by the Health Foundation argues that the NHS could make a greater contribution to improving social and economic conditions for people in the local areas in which it operates.
The report explores the idea of the NHS as an "anchor institution" – a large, public sector organisation with sizeable assets that could be used to support community wealth building and development, and in doing so, advance the welfare of local people.
The report cites widening economic and health inequalities, growing pressures on health care services and increasing acceptance that good health is largely influenced by socioeconomic factors. The report also says there is now a "moral case" for maximising the role of the NHS in improving peoples' health and wellbeing, beyond just providing clinical care.
The report's authors note that while the root causes of poor health are primarily driven by factors outside of its control, it is the NHS that ultimately deals with many of the consequences. With the NHS facing growing demands from an ageing population with increasingly complex conditions, it is important that it plays a more central role in reducing preventable ill health and tackling inequalities.
"Our health is shaped by the conditions in which we live, learn, work and age," said Dominique Allwood, Assistant Director of Improvement at the Health Foundation and one of the report authors. Ms Allwood stressed that with growing economic inequality in the UK, we are also seeing widening health inequality.
She continued to say that: "There is therefore a clear need for the NHS to make a broader contribution to people's lives, leveraging its considerable resources to improve the economic and social conditions that impact so fundamentally on our health."
---
According to the report, the scale and reach of the NHS means it is uniquely positioned to positively influence the social, economic and environmental factors that help create the conditions for good health. In order to maximise the extent to which NHS organisations can maximise their role as anchor institutions in local communities, five key areas are identified:
Widening access to quality employment – the NHS employs more than 1.6 million people making it the UK's largest employer and a vital source of economic opportunity.
Purchasing and commissioning for social value – the NHS spends £27 billion each year on goods and services in England alone. Decisions about what it buys, and how, impact on the health and wellbeing of local communities.
Leveraging land and assets for community benefit – in England alone the NHS estate includes 8,523 trust and primary care sites across 6,500 hectares of land. Buildings and land not used for clinical purposes can be used to create community assets, such as affordable housing and green space.
Leading on environmental sustainability – the NHS is responsible for 40 per cent of public sector carbon emissions and any action the NHS takes on sustainability can have a significant overall impact.
As a local partner – working collaboratively, the NHS can use its influence and work with other local organisations to adopt similar practices and have greater impact.
---
The NHS Long Term Plan has also set out an ambition for the NHS to further explore its potential to help local communities prosper. To this end, NHS England and NHS Improvement will be working in partnership with the Health Foundation to identify good practice that can be adopted across England.
The Health Foundation's report looks at examples where anchor practices are already being implemented by NHS institutions and explores what actions can be taken at each level of the system to maximise this potential.
Neil McInroy, Chief Executive of the Centre for Local Economic Strategies said: "The report recognises the role that anchor institutions in the field of health can play in improving the socioeconomic conditions and outcomes for the communities they serve. " Mr McInroy went on to say that, part of a community wealth building approach, health institutions as anchors can help to repurpose our public services and generate significant social value.
However, the report stresses that the means through which the NHS chooses to operate and leverage its resources in the future will ultimately determine the impact it can have as an anchor. Questions remain as to how it can best be supported and challenged to think differently about the value it brings to local populations.
Examples of successful anchor approaches include in Leeds where Leeds Teaching Hospitals Trust has joined with the local council, universities, colleges, and other organisations, forming a network that aims to maximise the local benefit of their collective assets.
The network has provided individuals facing the greatest barriers with access to employability skills and job opportunities, widening access to professional roles at the trust, such as nursing. In a short space of time the trust has so far recruited 30 new hires from some of the most disadvantaged areas of Leeds.
The report draws on research commissioned by the Health Foundation and produced by the Centre for Local Economic Strategies (CLES) and The Democracy Collaborative (TDC), as well as interviews with a range of stakeholders, and workshops with an expert advisory group.