NHS surgeons become pioneers in robotic surgery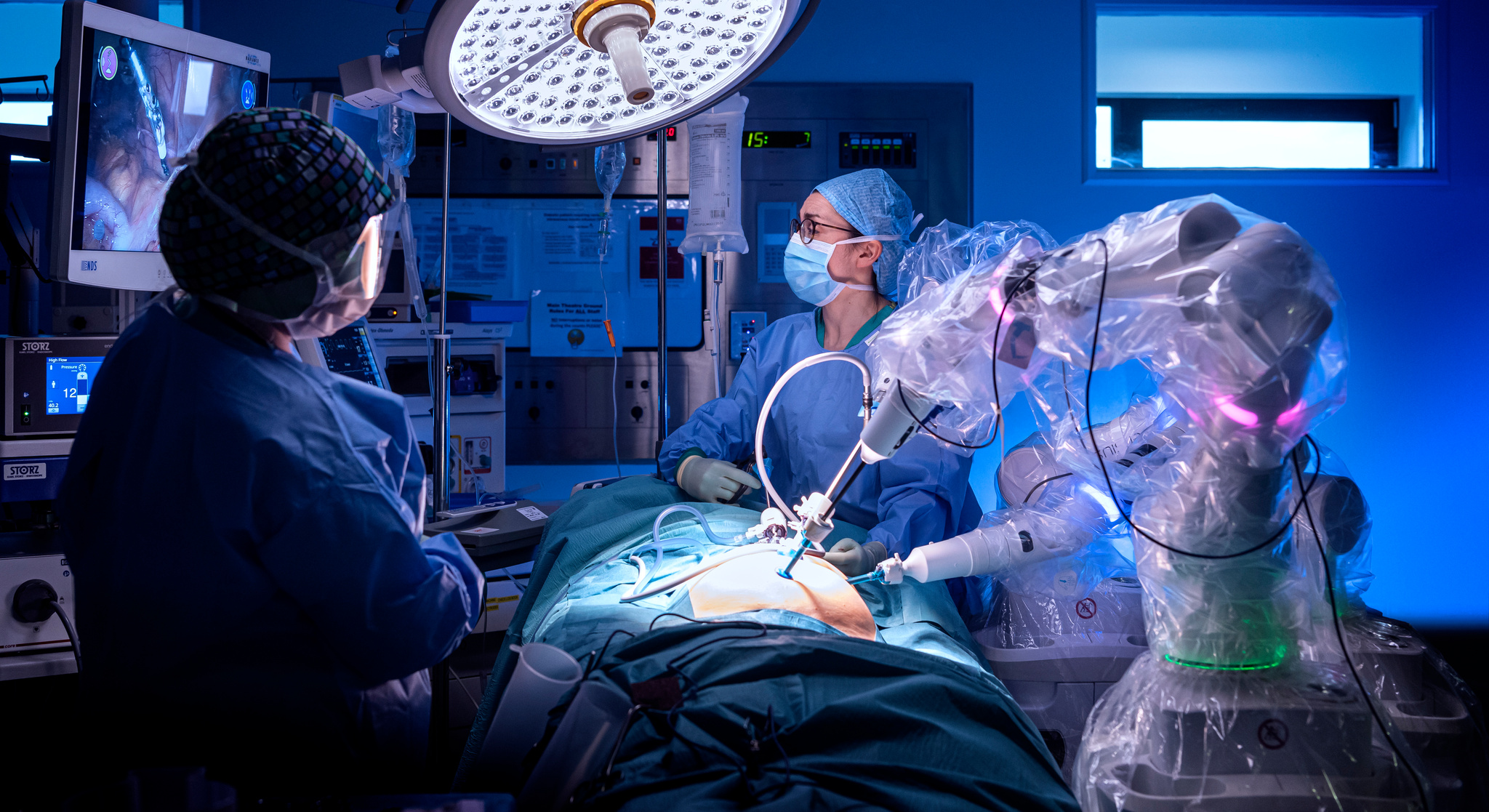 Surgeons from two NHS trusts have become the first clinicians in Europe to use state of the art robotically assisted methods to assist with minimal access surgery (MAC).
---
Clinicians at the Western General Hospital in Edinburgh, part of NHS Lothian, have unveiled the Versius robot from CMR surgical, which assists in keyhole surgery, decreases patient recovery times and reduces pain for patients. Also adopting the technology is Milton Keynes University Hospital NHS Trust (MUK). Representing the first hospitals in Europe to use this technology.
Dr Tracey Gillies, Medical Director at NHS Lothian, said: "We are delighted to be creating history and to be at the very forefront of medical science. Our team at the Western General Hospital are the first in Europe and among only a handful in the world to pioneer this new type of robotic surgery."
CMR have stated that further NHS hospitals are set to unveil this innovative technology throughout 2020.
"Innovative robotic systems like Versius are set to play a vital part in delivering world-leading surgical care across the NHS," said Professor Joe Harrison, Chief Executive of MUK. "I am delighted that the team at Milton Keynes will be some of the first in the world to be routinely using this technology," he added.
---
How does it work?
Operating in a similar way to a games console, the Versius robot mimics a human arm and can manoeuvre its "wrists" in ways surgical devices have previously been unable to do. Instead of having to stand beside a patient during traditional open procedures, surgeons sit at a console and use two "joystick" hand controls to manoeuvre the robotic arms to perform delicate keyhole surgery procedures.
The robot itself is made up of three or four independent arms which replicate those of a human in size and shape, coupled with 3D visualisation and unique instrument controls that allow the surgeon to mimic their own human movement. This allows for precise surgeries while also making long procedures less strenuous.
Small incisions are made into the abdomen, and small "ports" are inserted. The instruments held by the robotic arms are then slid into the ports and into the body. It means an end to traditional "open" procedures, which have longer recovery. The surgeon, who can see inside the body using images on a TV screen, controls the instruments at the open console.
The robots are completely portable and lightweight, allowing for swift transfers between operating theatres and different hospital sites.
---
"This is the future"
Having used the technology on several procedures, Dr Doug Speake, Consultant Colorectal Surgeon for NHS Lothian, hailed robotic assisted surgery as the "next revolution in surgical technology."
"It is a leap forward in surgical precision meaning patients recover faster and ultimately get home sooner."

Dr Doug Speake, Consultant Colorectal Surgeon, NHS Lothian
He and fellow consultant surgeons Hugh Paterson and Danielle Collins have led the introduction of the robotic platform, becoming the first surgeons in Europe to do so. Dr Speake added: "We have gone from open surgery, to keyhole surgery, to robotic surgery. This is the future.
"It is a leap forward in surgical precision meaning patients recover faster and ultimately get home sooner."
The colorectal unit at Western General has now treated around 30 patients using robot assisted methods. So far, the results have been hugely positive. While traditional, open procedures can require long periods of in-hospital recovery, some patients have returned home within three days, thanks to this new technology.
Mark Slack, Chief Medical Officer at CMR Surgical, said: "Today is another pivotal milestone for Versius as it continues to demonstrate unprecedented value to patients, surgeons and the NHS.
"We set out to design a system that was versatile, portable and cost-effective and it is immensely rewarding to see it now being used in the NHS, one of the most thorough and clinically rigorous health systems in the world."
---
Does the NHS now need "robotics strategy"?
News of the NHS pioneering technology is a cause for celebration. If we are to assume that this technology will become increasingly commonplace in UK surgical practice, it is time for the development of a comprehensive long-term strategy to maximise the ground-breaking benefits this technology has to offer.
While welcoming news that surgical robot assistance has been launched in further NHS trusts, Royal College of Surgeons (RCS) Future of Surgery Commission Chair, Mr Richard Kerr, commented: "there is a risk that the NHS is rushing ahead with robotics without a clear plan for ensuring equity of access, and quality training for the clinical teams charged with using them.
Mr Kerr called for a national strategy for rolling out robotics, ensuring clarity around where robots are, how they are being used, and the progress being made against training requirements. This was a key recommendation of the RCS Commission on the Future of Surgery.
He added: "While patients and professionals alike will welcome the advances being made at Milton Keynes, we want to see the Department of Health and Social Care take a more hands-on approach, ensuring that amazing technology like this is available all-round the country."