Opening space and opportunities by applying new technology to the NHS estate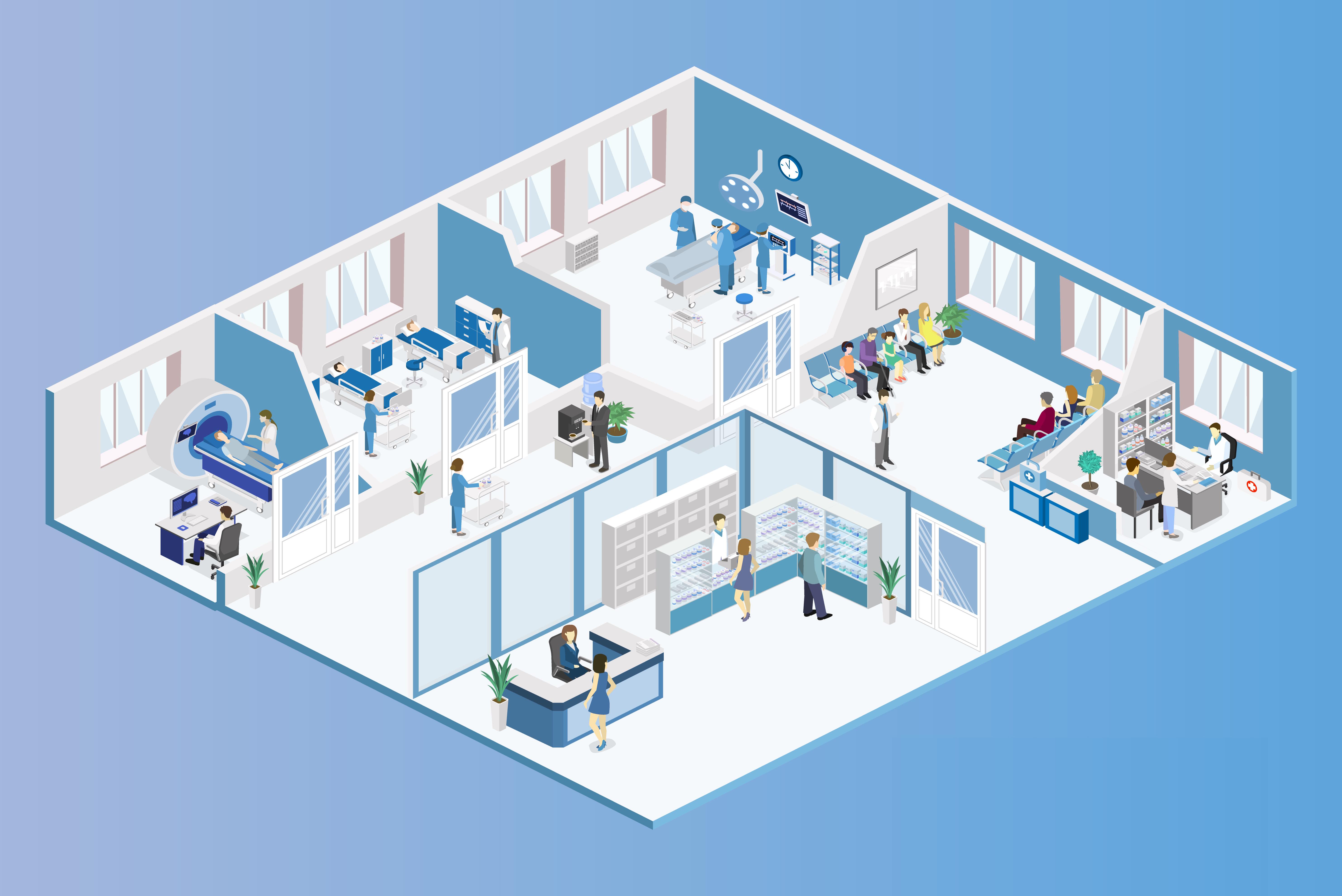 Christopher King MRICS, Senior Strategic Asset Manager at NHS Property Services, writes exclusively for Hospital Times, about a new initiative that is helping to transform the NHS estate.
---
It is not surprising to learn that since the inception of the NHS in 1948, technological advancement has often been touted as the key to solving the clinical issue of the day. As we delve further into the information age, our understanding of the impact of technology in healthcare is changing. Not only can the use of technology improve patient care, as is outlined in the NHS Long Term Plan (LTP), but it can also facilitate the provision of more community services to alleviate pressures on acute care.
"NHS Open Space provides a user-focused, easy-to-use booking system, enabling the alignment of property provision" Christopher King MRICS, Senior Strategic Asset Manager at NHS Property Services
NHS Property Services (NHSPS) is actively working to transform the NHS Estate, in line with the LTP, so that the NHS can continue to deliver world-class care to its patients. Since 2016, we have been developing a hybrid estate and technology solution to "sessional space". Sessional space constitutes clinical and non-clinical rooms available to be booked on an hourly, sessional or daily basis. This flexible space is vital in providing services with cost effective access to local communities.
While the concept of flexible space within the NHS is not new, there is no single fit-for-purpose solution that can be adopted across the system. Services should be able to reserve the space they need through a single, accessible, intuitive booking platform. Filtered by location, date and time, this platform should provide information on all available and bookable NHS space, allowing the reservation of slots and the management of bookings.
Through the concept of this platform, NHS Open Space was born.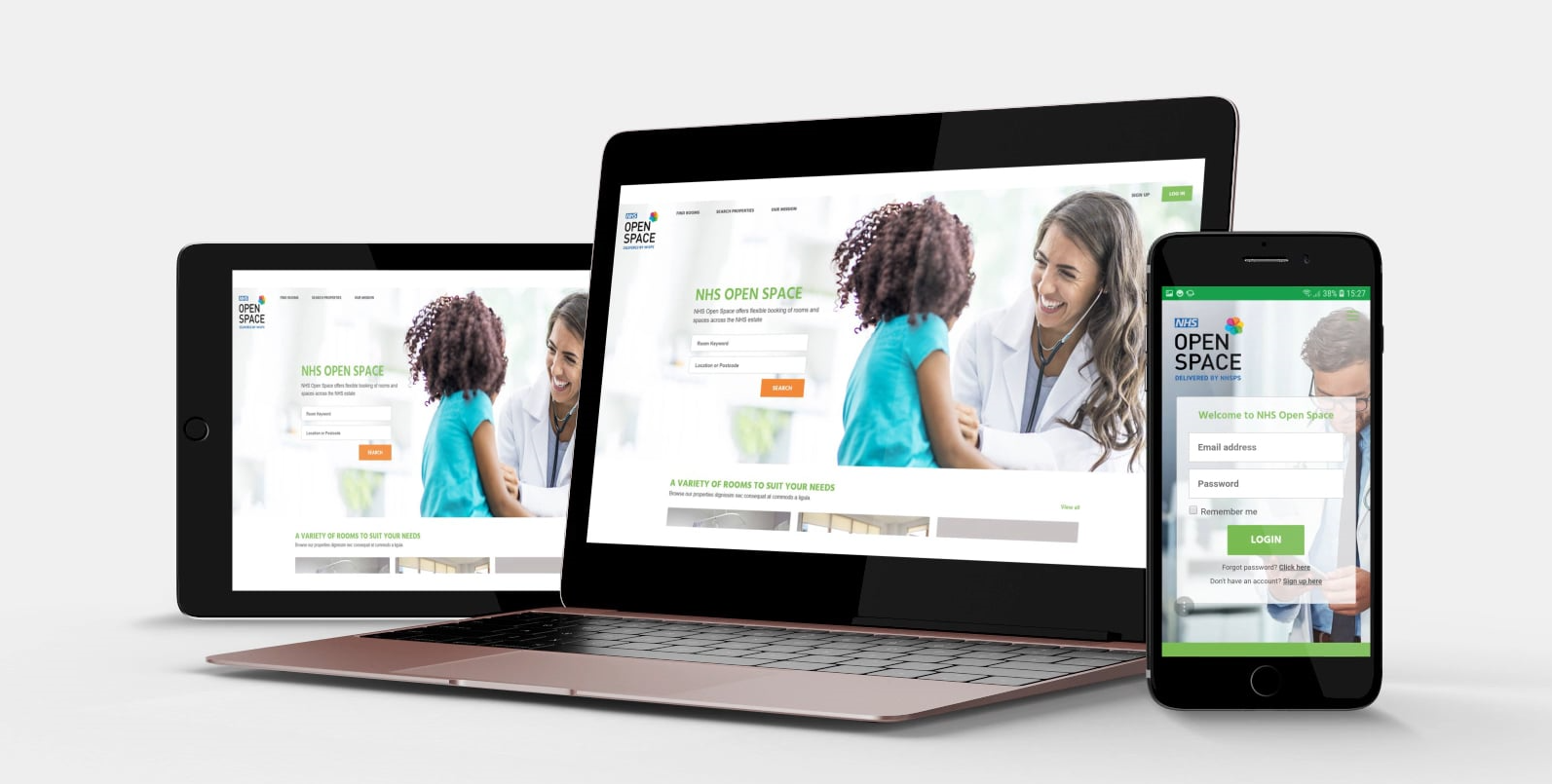 ---
The Genesis of Open Space
NHSPS undertook a successful two-year pilot at 19 properties, designed to inform the development of NHS Open Space. The pilot generated over 62,500 bookings in total, accounting for 375,000 hours of service delivery for patients. This helped to refine the core objectives of the scheme into an effective product.
NHS Open Space provides a user-focused, easy-to-use booking system, enabling the alignment of property provision with service contracts. Users benefit from clear and transparent pricing, while usage data acts as a catalyst for proactive estate management. Perhaps the most exciting aspect of this work is the potential for substantial and scalable use across the wider NHS and public sector estate.
NHS Open Space went live at 20 properties in April 2019, providing approved users with a new, simple system. A "minimum click journey" policy has been adhered to, enabling users to complete, make and edit a booking, update their account and download a report, using as few buttons as possible.
Complementing this is a new on-site experience that draws from best practice. It allows a multitude of services to access the space and ensures quality and consistency throughout the estate. Pricing has been set at a simple all-in hourly rate, which is provided to users at the time of booking.
In the first three months since NHS Open Space went live, it has generated 10,800 bookings, equating to 60,377 hours of service delivery. There are 384 active users across 171 organisations and there have been 70 registration requests from new organisations wanting to provide services to the community. Furthermore, revenues are now being received, which can be re-invested back into the NHS.
The product and the pilot have been a success. The next two years will see the significant expansion across suitable NHSPS buildings. The plan is to help provide more services to local communities, deliver a better estate and improve patient care. Achieving that will be the real measurement of success.
---
Please find more information on NHS Open Space here.