Exploring photodisinfection in the fight against HAIs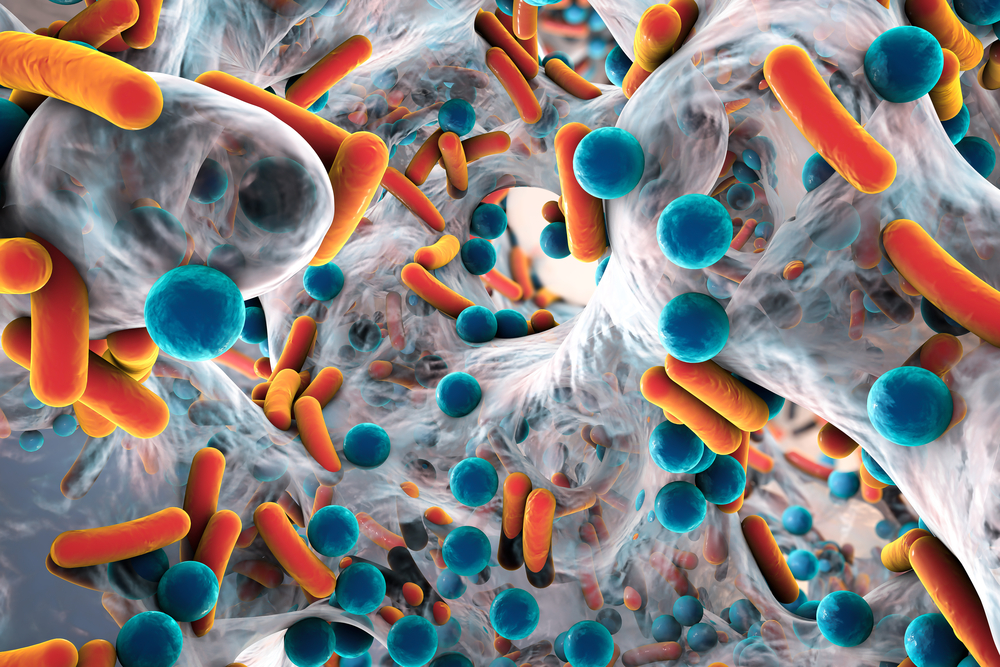 As the NHS readies to tackle the elective care backlog, Jo Shorthouse discusses the efficacy and application of photodisinfection in prevention of healthcare-associated infections.
---
The antibiotic crisis is getting worse. Globally prevalent multidrug-resistant (MDR) bacteria are responsible for more than one million deaths annually, according to an article published in The Lancet in February. Because resistance to antibiotics can appear so rapidly, the pipeline for novel antimicrobials is dry; only six novel antibiotics are currently in development, according to the World Health Organization.
The globally bleak antimicrobial resistance (AMR) situation is causing healthcare-associated infections (HAIs) to rise, costing the NHS over £2 billion over a two-year period. According to the Centers for Disease Control (CDC) in the US, these types of preventable infections cost at least $28.4 billion annually in direct medical costs and an additional $12.4 billion in costs to society from early deaths and lost productivity.
A study published by the British Medical Journal showed that in 2016-2017, there were an estimated 653,000 HAIs among the 13.8 million adult inpatients in NHS general and teaching hospitals in England, of which 22,800 patients died as a result of their infection. Additionally, there were an estimated 13,900 HAIs among 810,000 front-line healthcare professionals (HCPs) in the year. These infections were estimated to account for a total of 5.6 million occupied hospital bed days and 62,500 days of absenteeism among front-line HCPs.
---
HAIs and the elective care backlog
HAIs, infections which develop in a patient 48 hours or more after admission to a hospital, not only cost the NHS in monetary terms but also contribute to the elective care backlog. The current crisis comes as the healthcare system is in recovery from delivering care to more than 600,000 patients in hospital with Covid-19 since the beginning of the pandemic.
Six million people are now on the waiting list for elective care, up from 4.4 million before the pandemic. In addition to those already on waiting lists, it is estimated that over 10 million patients who might otherwise have come forward for treatment during the pandemic did not, including those waiting for cancer diagnosis and treatment.
Patients waiting for orthopaedic surgery have been particularly hard hit. As of 31 December 2021, there were 700,888 patients on the trauma and orthopaedic surgery waitlist, the largest total waiting list for over a decade.
The NHS in England has set an ambitious goal to deliver around 30 per cent more elective surgery by 2024-2025 than before the pandemic. It has also published its plans to grow and support the workforce, and this includes recruiting new staff. NHS England has committed to international recruitment of more than 10,000 nurses in total this financial year, especially those with experience in critical care and theatres, contributing to the existing commitment for 50,000 additional nurses.
As surgery is expected to ramp up dramatically and more frontline staff will be in action, it could not be timelier to pursue new ways to fight HAIs such as surgical site infections (SSIs). Internationally, devices and combination drug/device technologies to fight SSIs are gaining traction, and the UK may be able to learn from the experience of other countries in the years ahead.
---
Photodisinfection therapy
With the rapid approach of the global AMR crisis, antimicrobial photodynamic therapy (aPDT, or "photodisinfection") has been developed as an option in the clinical resources of managing and preventing infectious diseases, particularly because it does not cause further resistance and is immediately effective.
Photodisinfection not to be confused with ultraviolet (UV) light therapy, involves the administration of a light-sensitive compound, known as a photosensitizer (PS), followed by light irradiation at a specific wavelength that electrodynamically pumps the PS into an excited and cytotoxic state. The excited-state PS can then engage in multiple reactions that are destructive to microbes.
The therapy is minimally invasive and is already used clinically to treat a wide range of microbial infections. It has been shown to eradicate pathogenic microorganisms, including Gram-positive and Gram-negative bacteria, superbugs such as methicillin-resistant Staphylococcus aureus (MRSA), viruses, protozoa, and fungi.
Unlike traditional antibiotics, photodisinfection does not induce resistance following repeated exposure to the therapy because pathogens are destroyed too rapidly for genomic adaptation to occur. The laser light-activated agents rapidly eliminate pathogens through a process of oxidative disruption, destroying cell membranes and surface proteins at multiple sites without impact on human epithelial or mucosal tissue.
Photodisinfection provides a rapid, cost-effective alternative to the current standard practice which is an initial screening for MRSA followed by a five-day course of the topical antibiotic mupirocin twice a day. This complicated regimen leads to patient compliance issues in the majority of cases, further reducing effectiveness of antibiotic therapy and allowing transmission of microbes into the hospital environment as well as between patients.
---
In the clinic
John Street, spinal surgeon and co-medical director of the Complex Spine Program at Vancouver General Hospital (VGH) has used photodisinfection to decolonize the noses of his spine surgery patients for the past decade to protect against surgical site infections (SSI).
"It was very clear within a year of using this technology that the impact was dramatic," Street recalls. The infection rate of the spinal surgery department went from seven per cent to two per cent in the three-year pilot period, a relative risk reduction of 3.5 times.
Prior to using photodisinfection, Street and his team had tried using a number of other agents to protect patients including powerful antibiotics and povidone iodine solution to wash out wounds. Street's team noticed that while these and other agents could impact the infection rate, any breakthrough infection was often "catastrophic". Street's team monitored the few infections that still occurred after photodisinfection therapy and found that those infections were no worse than they would have been without photodisinfection.
The technology used by Street – developed by Vancouver-based Ondine Biomedical – is currently only approved in Canada and has been used in VGH and other locations for over ten years and more than 100,000 patients. The technology also has a CE mark in the UK and Europe.
In 2019, a separate clinical study sought to investigate the efficacy and cost effectiveness of chlorhexidine skin decolonization and nasal photodisinfection therapy on surgical site infection. The study analysed data from an eight-year evaluation of Ondine's nasal photodisinfection technology in complex and high-risk spine surgery patients. Deployment of a universal pre-surgical bundle including nasal decolonisation resulted in reduction of spine surgical site infection rates from 7.2 per cent to 1.6 per cent, a 78 per cent reduction. Study authors estimated 53 infections were avoided per year, an annual cost saving of C$4.24 million (£2.5 million) at a single institution.
---
Moving forward with the backlog
It has become increasingly clear with the rapid proliferation of MDR bacteria that antibiotics alone cannot be relied upon to prevent cases of HAIs. More than 22,000 people died of HAIs in England from 2016-2017 alone, and with the efficacy of antibiotics only set to worsen and the supply of novel antibiotics decreasing, a new approach is needed.
As the NHS prepares to tackle the growing elective backlog, technologies like photodisinfection will be essential in reducing the number of HAIs and the costs they bring both to people's lives and to the workforce.