Regulating a 21st century medical workforce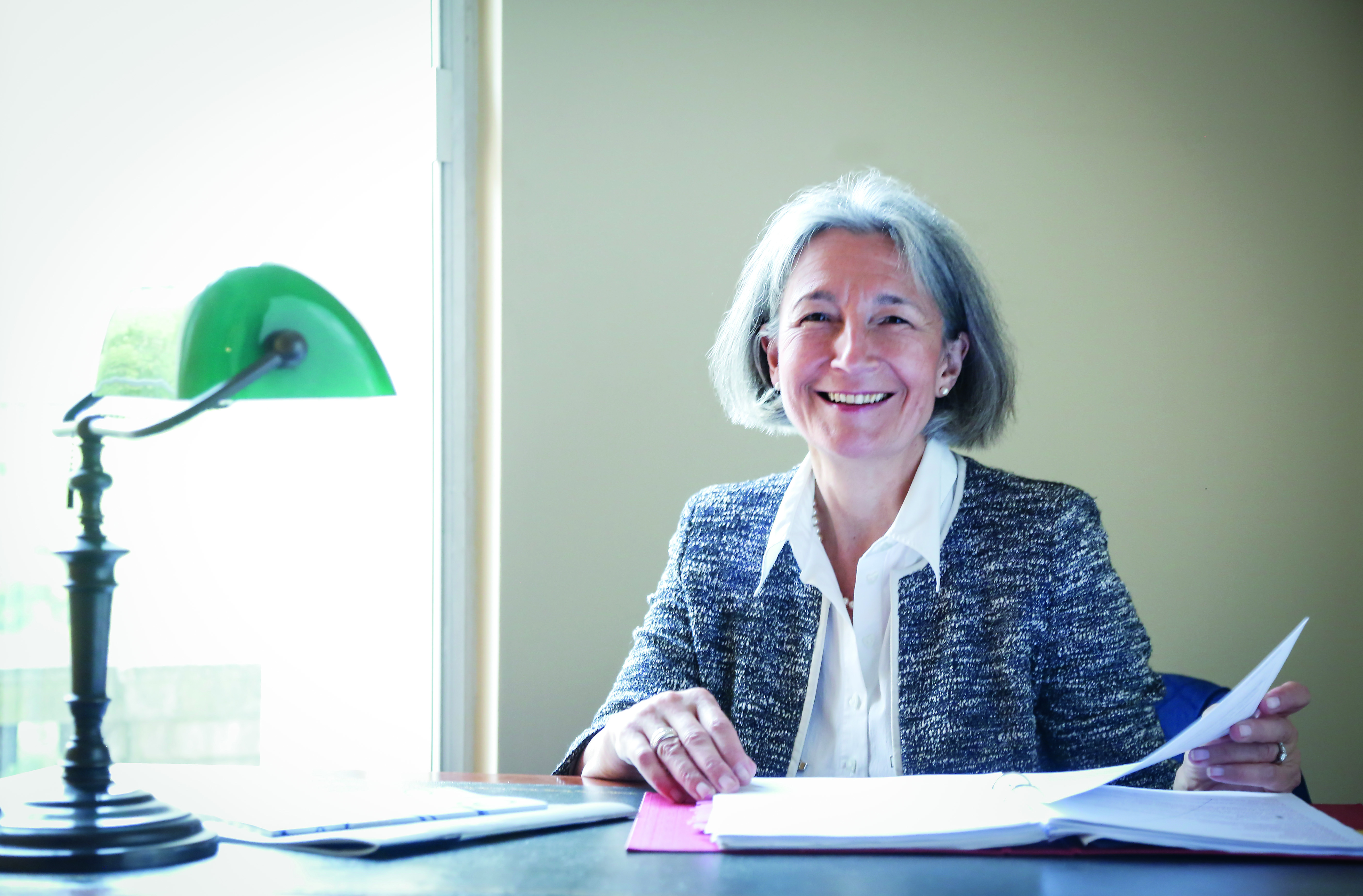 As the first woman to have been President of the British Orthopaedic Society, the first woman to have been President of the Royal College of Surgeons and now the first woman to Chair the General Medical Council (GMC), Dame Clare Marx commands a uniquely influential voice in the UK heath sector.
Dame Clare talks to Hospital Times about the changing role of the GMC, patient safety and getting women into clinical leadership roles.
---
What are the current priorities for the GMC?
"It is essential that there is a strong regulator of the medical profession that first and foremost, demonstrates that it can protect the public. I think for us to do this; we need to be working with doctors in a more upstream way to actually support them in providing safe care."
So, is the GMC becoming a more proactive regulator?
"Absolutely. When the organisation was first established, it was about maintaining the register and striking people off when they did something wrong. But why wait for things to go wrong? Why not use the knowledge we have and feed it back through the system to prevent mistakes from happening?
"We have established a large amount of guidance on which partners from across the health sector. This is then put into the public domain, enabling us to align the expectations of the public with doctors."
How do you ensure robust scrutiny without becoming overbearing?
"Doctors are constantly facing the squeeze of expectation – expectation from the public to deliver a certain standard of care, expectation from the system telling them they must deliver this care with a finite resource and ever more limited capacity.
"We want to give advice to doctors, on broader deeper issues such as behaviour in the workplace and questions around consent."
"At the end of the day, what we do through the Fitness to Practice (FTP) process is not look at punishing doctors, but ask whether someone has the skills and knowledge to do the job and whether the public has confidence in their ability to do it."
Do you work with doctors who are struggling with their own health?
"Of course, we want to help them to work within the constraints of their conditions. The FTP process can be an enabling one for doctors, especially at the latter stages."
Does legislation need to change to facilitate the development of the GMC?
"As an individual regulator, the GMC is governed by the Medical Act of 1983, but the world has moved on since then. Within the GMC we have felt for some time that this legislation does not accurately reflect the role of a modern regulator. As such we have been pushing for legislation that reflects better to the rules other bodies are operating under."
How will new advances in technology effect the work of the GMC?
"There are many challenges that arise as a result of technology but, at the end of the day, the question for us is: is the doctor providing safe and effective care for patients?
"Having said that, there are a lot of nuances to consider. For instance, if a doctor in Australia is examining UK X-rays – what is the marrying of regulation there? We need to understand these interesting concepts that will come along as result of this extraordinary explosion of tech. We need to be organically developing our guidelines in a way that matches the pace at which technology is developing."
Did the Francis Inquiry achieve what it set out for UK patient safety?
"It's interesting you should ask me that. We have recently launched a study on dealing with poor and unprofessional behaviour at work. The work was prompted by many surveys and studies which we have at our disposal, people are telling us that poor behaviour is still undermining good patient care.
"The reason I mention that is because, when you go back to the Francis Inquiry, Sir Robert Francis cited poor behaviour as a key reason for the shortfalls. So, to answer the question, we are still working on this. But today we are talking a lot more about unprofessional behaviour and how it impacts upon patient safety and how we understand the impact of their behaviours upon other people."
How can we encourage more women to take up clinical leadership roles?
"We did some interesting work with Exeter University when I was at the Royal College of Surgeons, about the push and pull factors for applying for a job. Part of this is to do with perception – about whether women see themselves in leadership roles, and I'm not sure many of them do.
"When the GMC was set up, there were only 38 women on the register, now there are thousands – and women still need to have babies, we haven't changed that technology yet, so we need to appreciate the changing requirements of the workforce that this brings. If you previously had a meeting that was male dominated taking place at 6pm, then this might not work anymore.
"From that point of view, visible role models are very important – and I don't think I previously understood just how important they were. When you think about Dame Sally Davies and Helen Stokes-Lampard, they make a huge difference.
"Then there is a difference in the messages that these organisations are sending out about the value of diversity in the workplace. We are talking about diversity in a wider sense here. There are practical steps to acknowledge."