Reimagining medicine through data and digital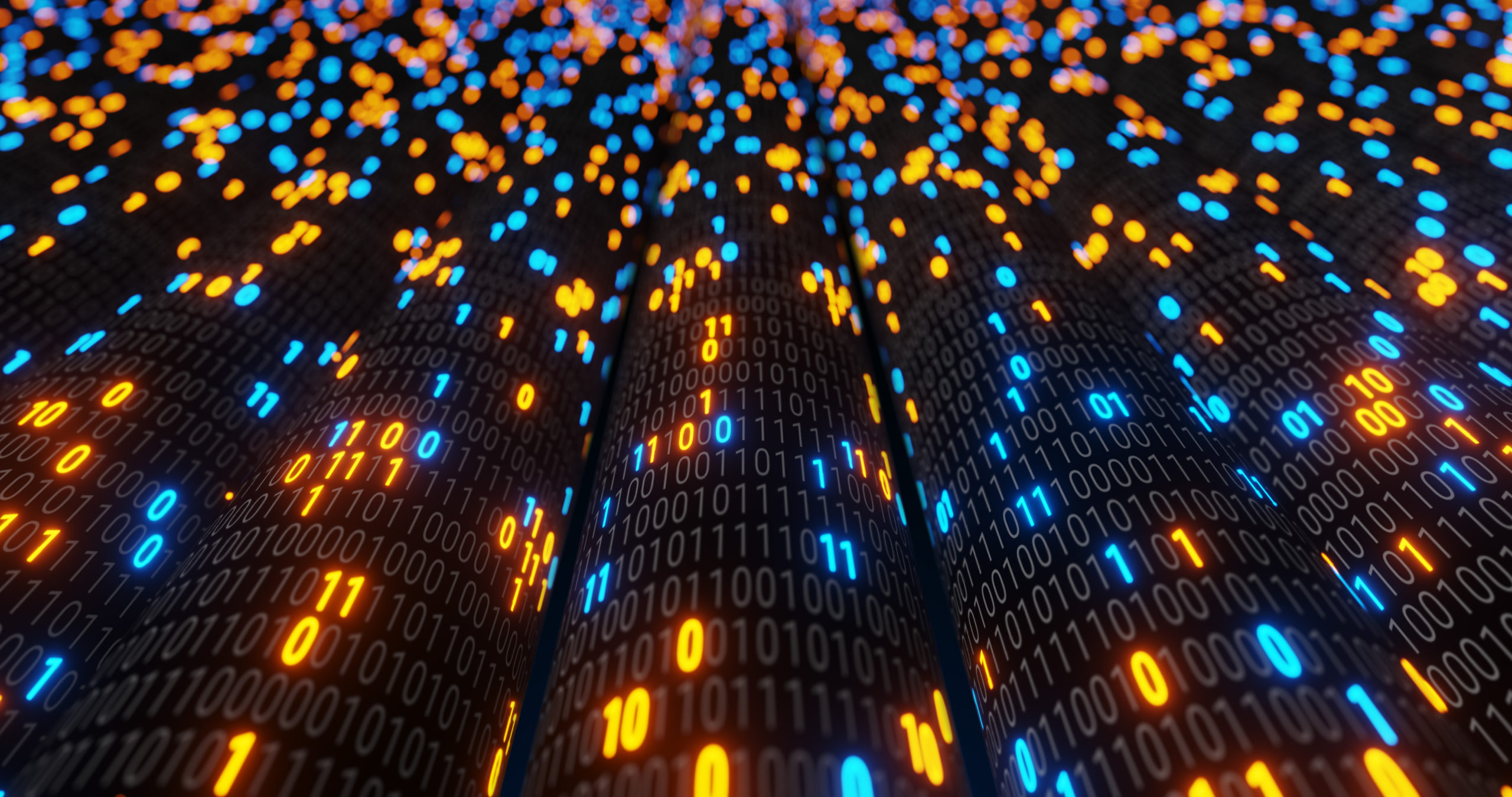 Connecting innovators across the sector to enhance the patient experience.
---
In 2018, Novartis embarked on an ambitious digital transformation to become a leading medicines company powered by data science and digital technology. During this time, collaborations with the best of the tech ecosystem have enabled us to combine our deep scientific experience with the expertise of start-ups, academic institutions and some of the biggest players in tech. From daring to approach drug discovery as a computational challenge to transforming the way we engage with patients and health care professionals, we're on a journey to go big on data and digital.
---
Navigating through collaboration
The healthcare industry is notoriously complicated, highly regulated and traditionally behind the curve in terms of digital uptake. Our solution was to create The Novartis BIOME; a global network of innovation hubs aimed at strengthening the connection and interaction between Novartis and partners from across the digital ecosystem, from nimble start-ups and academia to the biggest players in the industry. The purpose of the Novartis BIOME is to unite the best science and technology to create better digital health solutions, and seamless experiences for patients and caregivers, at scale. It is powered by a community dedicated to connecting the expertise of the tech ecosystem to improve and extend patients' lives.
It's not always easy for entrepreneurs or even sizeable companies to navigate the highly regulated healthcare space and the Novartis BIOME acts as a bridge to help our partners become an extension of our own teams, working with us as easily and productively as possible to co-develop innovative digital health solutions. Not to be confused with an accelerator or incubator, the Novartis BIOME network is able to use this global platform to democratise access to tech innovation and expertise, and keep in step with the ever-evolving healthcare landscape.
---
Accelerating UK innovation
This year we launched the Novartis UK BIOME that will provide a platform for health tech entrepreneurs in the UK to work with us and connect via our growing network of Digital Innovation Hubs around the world. Our vision for the UK BIOME is to be a catalyst for impactful digital collaborations and our purpose is to be a point of convergence for digital innovation as we strive to become the number one partner to the NHS and the tech ecosystem in the UK
The future of healthcare will inevitably rely more on digital technology to enable patients to access the vital services and we are working together with the NHS to improve our understanding of its key priorities in this area. Through innovative partnerships, we aspire to co-create and scale digital health solutions that have the potential to improve and extend patient's lives.
---
We like to be at the forefront of the democratization of health. This includes innovative ways to provide access to medicine to more patients, accelerated through the BIOME. It also asks for a much wider cross-industry collaboration to advance health outcomes and unlock potentials to positively impact lives. We can learn more from consumer or fast-moving consumer goods industries in how we develop tech solutions that work for patients.

Konrad Dobschuetz, Novartis UK BIOME Lead and Head of Customer Solutions, Digital Innovation
---
Healthcare is at a digital inflection point and the Covid-19 pandemic has led to a dramatic rise in the adoption of technologies, particularly within the NHS. Covid-19 has created a unique set of circumstances and challenges for the NHS, forcing it to adapt its operating model at a pace and scale never seen before.
Following the outbreak earlier this year, the priorities of the Novartis UK BIOME were pivoted in a renewed call to accelerate and scale digital solutions to help address the medium to long-term challenges for the NHS created by the pandemic. We established the Health Hub 2020 Accelerator, in partnership with Wayra UK, Telefonica's start-up arm, to support the development of small and medium enterprises with innovations that could help address these new challenges for the NHS in areas such as improving care pathways and the continuity of care in community settings.

The successful companies to join the Health Hub 2020 Accelerator were announced in July 2020 and include; Albert Health, MedWise and Vinehealth. From revolustionalising patient adherence through voice technology to using AI to support clinical decision-making, these companies will be at the forefront of shaping future models of care enabled by digital technology.In the Novartis UK BIOME, we work with key leaders in advanced data, digital and AI solutions such as, Oxford Big Data Institute (BDI), Microsoft AI Innovation Lab, Benevolent AI and UK BioBank, to harness the power of data science to solve the toughest healthcare challenges. Our five-year collaboration with the University of Oxford's BDI will use the latest technologies and AI machine learning with the potential to transform how we design and conduct clinical trials and shape the future of drug development.
---

Vinehealth are delighted to be working with the Novartis Biome to scale our solution for highly personalised patient support programmes and rich patient data collection throughout the organisation. Biome are a crucial touchpoint in helping us to navigate a complex organisation and have been excellent source of support and guidance in forming a meaningful partnership between Novartis and Vinehealth to enable measurable patient impact.

Dr. Rayna Patel, Co-Founder and CEO, Vinehealth
---
In 2019, we partnered with Health Data Research UK, leading universities and the NHS to establish data research hubs and use the latest advanced technology to analyse complex anonymised health data.
Through these important digital partnerships we will continue our dedication to take on some of the biggest healthcare challenges using the latest cutting-edge technology and remove barriers to streamline impactful collaborations. By working with the NHS, we will be able to better understand the needs of the wider health and care system to develop sustainable and scalable solutions to deliver real-world value. We are committed to achieving our goal in becoming the leading partner to the tech ecosystem in the UK and reimagine medicine through data science and digital to build a healthier tomorrow for all patients.