Reliability, durability & longevity: Hillrom introduces a 10-Year Guarantee on the HR 900 bed system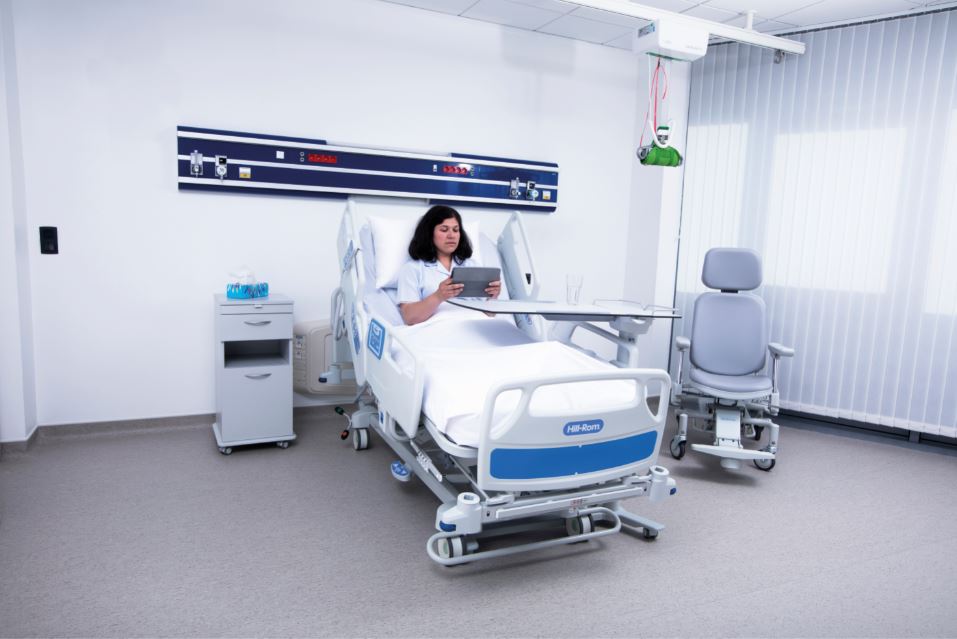 The first full 10-year set costing model programme has just been launched by leading global medical manufacturer Hillrom. This guarantee will apply only to the UK and Ireland across the widely successful HR 900 bed system to highlight its well-known reliability and durability along with Hillrom's own confidence in this popular product. The costing programme has been introduced in order to help hospitals to reduce lifetime costs associated with bed frame platforms and to budget more accurately by eliminating unexpected bills for spare parts or repair.
This offer will run across the Hillrom 900 frames from the third year, once the Hillrom standard warranty ends, through to the tenth year of ownership. It includes servicing, all spare parts and replacement batteries at the age intervals recommended by Hillrom. Technical training for hospital teams responsible for maintenance will be provided on a one-off basis to ensure Hillrom's guidelines and recommendations are upheld.
Increasingly, healthcare organisations are having to face the challenge of balancing a work environment that is not only safe and comfortable for patients and caregivers but that is also economically viable while providing top-quality care. This is not only for the protection and well-being of the organisation, but also to minimise healthcare cost and avoid potential litigation.
With this in mind, the Hillrom 900 bed system is exceptionally efficient allowing the focus to be on patient care. The intuitive, ergonomic and efficient "nurse-assist" functions allows caregivers to spend less time operating the bed and more time looking after patients. With two attachment points, each on the base frame and on the sleep deck, weight can be distributed evenly across the sleep deck to maintain optimal lateral stability enhancing safety for patient egression and ingression.
"The Hillrom 900 platform was designed, engineered and tested to deliver superior durability," said James Rhodes, Marketing Manager, Early Mobilisation and Falls Prevention at Hillrom, "the straightforward design of the bed combined with the extensive service capabilities from Hillrom plus our pioneering 10-year guarantee, will ensure that healthcare facilities achieve maximum return on investment and top-quality patient care."