Technological empowerment: For the NHS and patients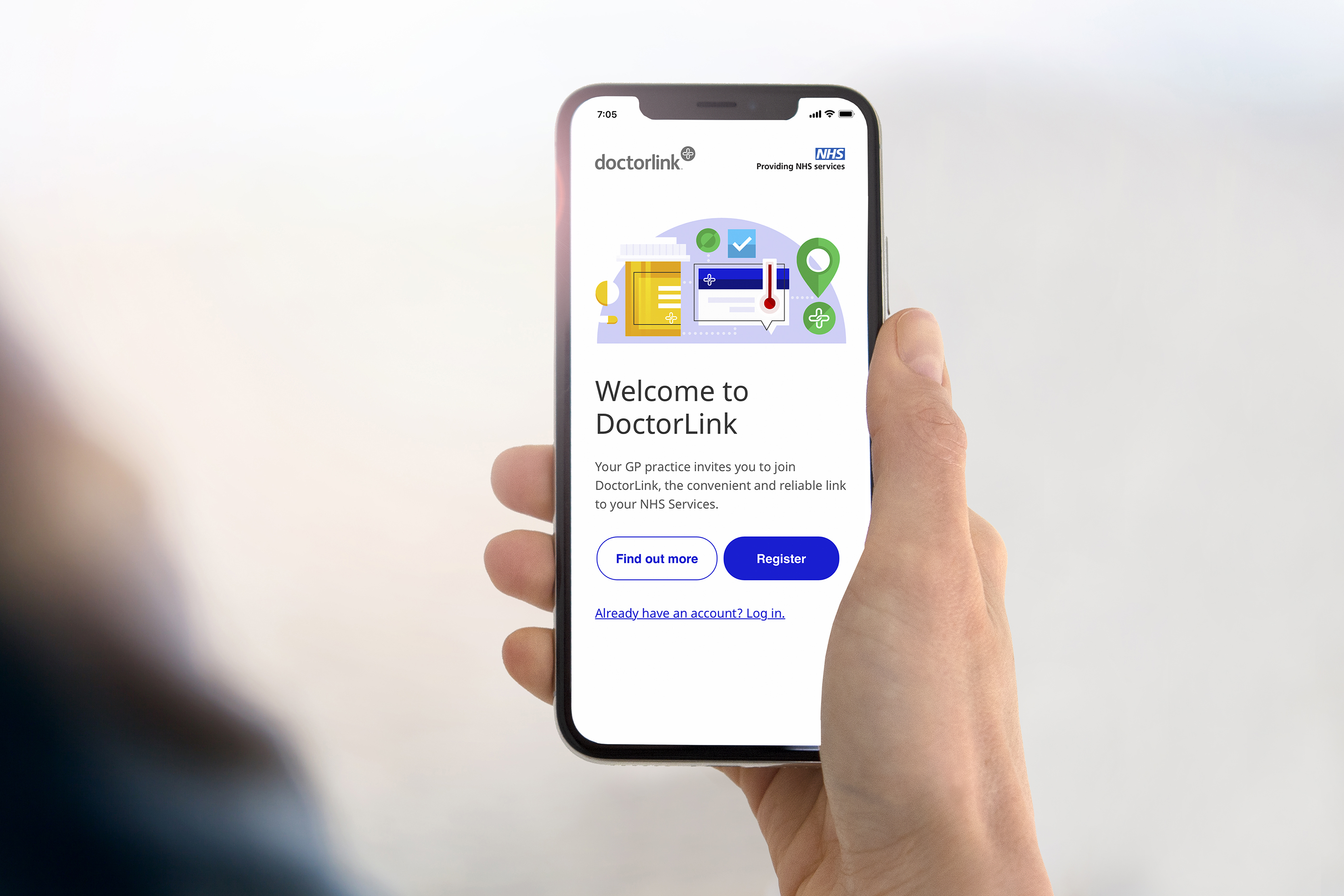 Following the publication of the NHS Long Term Plan, the NHS's strategic focus has turned to digital health and related system services as a way to tackle the challenges facing primary care in the UK, writes Mindy Daeschner, Chief Commercial Strategy and Marketing Officer at Doctorlink.
---
Delivering digital change within the NHS is crucial to turning policy targets into real, measurable results, as well as improving access to healthcare for all patients, reducing demand for primary care services and improving the health of the UK population overall. When looking for inspiration, there are plenty of lessons to be learned from the successful initiatives being developed and implemented around the world.
Improving access to healthcare
In Finland, Iceland and Denmark, a combination of telemedicine and triage technology has helped to empower patients. Using home-monitoring technology, patients gain greater access to healthcare services while improving support for those with long-term conditions, such as diabetes and chronic obstructive pulmonary disease (COPD).
Creating more options for patients to be seen by GPs is obviously important. However, mobile technologies are facilitating remote appointments that are more convenient and accessible for both patients and healthcare professionals. Video and telephone consultations enable patients to be seen by a GP at a time that suits them, fitting appointments around busy schedules and helping people who may struggle to attend in person to receive care wherever they are.
"Digital technology can empower patients to manage their own wellbeing." Mindy Daeschner, Chief Commercial Strategy and Marketing Officer at Doctorlink
Improving population health
Digital technology can empower patients to manage their own wellbeing through the use of tools such as body mass index (BMI) checkers and health risk assessments, the latter of which Bupa Australia and Bupa Hong Kong have been offering to their patients since 2009. An internal postal survey of 3,000 users of the Bupa tool found that 60 per cent of patients agree with the statement: "The online health check has prompted me to make a positive change to my health."
Further benefits can be realised by making greater use of online guidance through health-focused websites and apps and encouraging patients to access repositories of information, such as NHS Choices, through which they can get advice wherever they are and at any time. By empowering patients to recognise and diagnose their own symptoms more easily through self-care tools, individuals are able to become far more accountable for their own health and wellness. This, alongside greater education and the tools to act on the information provided, has the potential to devolve many of the initial stages of healthcare to patients and citizens.
Reducing demand
Providing a means of digital triage is necessary in managing demands on primary care providers, helping to reduce the amount of time GPs spend directing patients to other healthcare professionals and enabling them to focus on those patients most in need of their help. Online consultation systems are available 24/7 and enable patients to triage themselves safely and appropriately, using algorithm-based tools, without the need to contact their GPs.
This is an area already being incorporated into UK primary care. One example of a digital triage tool is Doctorlink, which has been widely adopted by practices throughout England and is currently reaching around 2.6 million patients. Use of Doctorlink's inbuilt Symptom Assessment Tool is resulting in 20 to 30 per cent of patients being directed away from a face-to-face GP appointment to alternative specialised healthcare services such as pharmacists or dentists, or they are being advised to self-manage their conditions.
Reducing demand for same-day appointments using digital triage tools directly benefits primary care clinicians, thus reducing stress and allowing them to focus on patients with complex conditions, such as the elderly. At Doctorlink we have observed that, on average, fewer than one third of patients requiring follow-up by a practice clinician are recommended for a same day appointment, with the remainder directed to appointments over the subsequent week.
Optimising the workforce
Another way to manage demand in healthcare is to enhance the existing skills of clinical teams, as seen in the US, where the Uniformed Services University and Department of Defense have collaborated on a pilot scheme. This scheme involves training military personnel, including corpsmen and medics, who would have previously only provided "in the field" healthcare, to perform symptom triage and to deliver a range of quality medical treatments in a primary care setting.
Digital algorithms are used to supplement existing medical knowledge, empowering these members of staff to follow a greater number of treatment protocols and to offer prescriptions for conditions such as headaches, urinary tract infections, ankle, knee and back pain. By shifting tasks and diverting a proportion of patients away from GPs to receive care from alternative skilled health workers, time is freed up for primary care practitioners, decreasing demand for their services. This, alongside better use of resources across the healthcare sector, would allow limited capacity within the NHS to go further.
Looking to the future
Increasing adoption of digital technology by the NHS is opening up a number of exciting pathways to be explored. These include the use of artificial learning (AI) and machine learning (ML), personalised healthcare, surgical procedures carried out remotely via consoles (such as the DaVinci robots pioneered in the US by Intuitive Surgical) and digital triage spreading beyond primary care to encompass urgent care in A&E departments.
Incorporating digitally orientated changes within the NHS will ensure individual providers can succeed. As we can see from the range of innovative digital healthcare initiatives mobilised around the world, the NHS is well-placed to gain from an increased focus on the possibilities afforded by operationalising digital change.
---