The first total workforce solution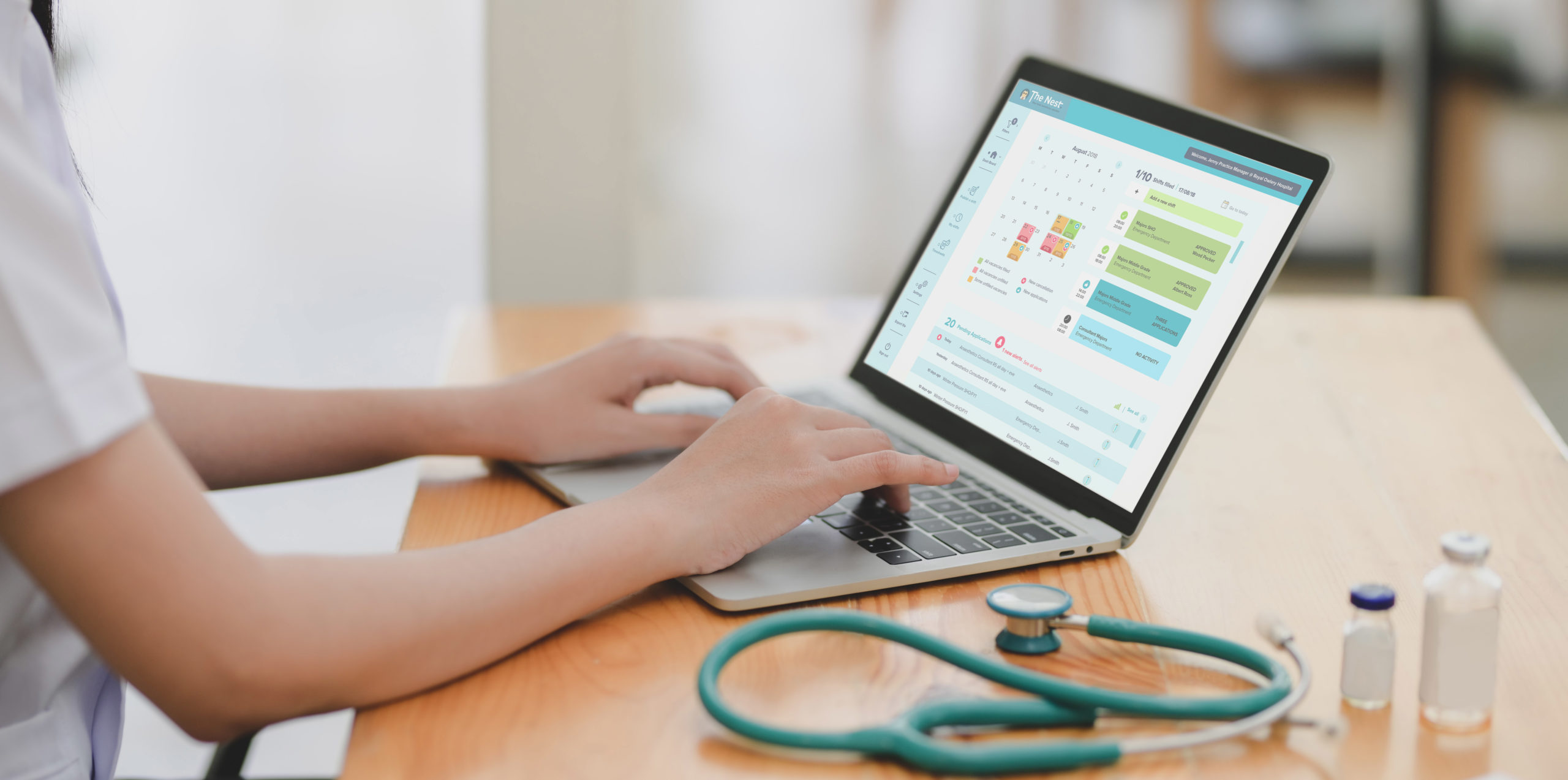 Dr Nicholas Andreou, Co-Founder of Locum's Nest, outlines how the company are looking to save the NHS £1.73 billion through managing its workforce needs
---
The 2020 Covid-19 pandemic has allowed us to step back and look at our business, to reflect on what matters to us, but, more importantly, what matters to our customers, our users, from locums to GPs, the NHS and most importantly its patients.
Temporary staffing during the height of the pandemic was increasingly vital to the welfare of patients. My co-founder, Ahmed Shahrabani, took the decision to join the frontline support workers, and I, along with the Locum's Nest team, did everything we could behind the scenes to ensure our platform could be used, free of charge, by trusts across the UK to help them locate staff quickly and efficiently.
We also witnessed a time of rapid innovation in healthcare technology during Covid-19. It is now clear that huge steps can be made quickly when all parties collaborate, constantly assessing ways of working, learnings and best practice, every step of the way.
It is through this learning, talking, unity and development that we have built a series of new products that we believe can revolutionise, maximise and accelerate workforce capacity in the NHS. For users from admin and HR staff to doctors and nurses, these products will mean happier, more productive staff and ensure that patients are cared for to the highest standard.
Connecting clinicians to vacant work via our flagship product Locum's Nest Match remains the foundation for all our work. However, the way healthcare providers can now customise their experience, with an additional four bespoke products, creates a unique offering.
"Link" integrates and streamlines multiple software platforms, such as major rostering, payroll, bank and agency services for a world-class end-to-end process. The cascading function enables real-time broadcasting of unfilled shifts to multiple agencies. Customisable features allow on-demand pay facilities for staff, "Bank-first" organisations that give priority to the organisation's own staff bank for certain shifts, and the possibility to engage neighbouring organisations to fill shifts.
Suzanne Rankin, Chief Executive of Ashford and St Peter's Hospitals NHS Foundation Trust, says, "Locum's Nest has been a great exemplar of digital-enabled transformation by helping us better empower our workforce – vastly improving shift-fill rate and reducing costs.
"It has supported us to create a collaborative staff bank with eight other trusts, which has transformed the way we are able to fill locum medical shifts and improved harmonisation of rates."
"Community" was developed by the NHS for the NHS, and every aspect has been digitally innovated to allow administrative teams to communicate with their workforce, using just one platform for staff surveys, sending push notifications and nurturing the whole community with targeted and relevant information. We are hearing from our users that this has proved an invaluable tool when it comes to Covid-19 risk-assessment forms. All NHS staff members must complete these in a timely manner and having all collateral in one central portal with easy access for both users and staff has ensured a streamlined process.
Furthermore, we know that a happy, included and retained staffing pool will always mean higher staffing levels. Full-time clinicians will want to stay and locums will want to return. Ensuring that all staff are wrapped into communications can also protect the more vulnerable within a Trust environment.
Dr Katerina Constantinou, a London-based GP, says, "Using Community will allow doctors like me to feel part of the wider staffing team and give us the opportunity to positively influence the direction the local NHS community takes."
"Passport Plus" allows HR professionals full control and choice of clinicians through the NHS-compliant "digital passport". The clinician's credentials are reviewed, then accepted or rejected, all in one place. Locum's Nest has also partnered with ACI, the UK's leading clinical compliance handlers, to provide unique hands-on assistance to healthcare organisations wishing to process candidates faster.  
Additionally, clinicians themselves can ensure paperwork, quick guides to hospitals, and communication can be picked up easily through the digital passport function.
Melissa Edwards, a Rota Coordinator, told us how this has saved her time immediately: "We have freed up our days by no longer needing to constantly call, email and message doctors."
"Intelligence" allows administrative staff access to a powerful reporting dashboard displaying their organisation's staffing data in real time. It can forecast future workforce needs based on analytics and insights and has the ability to benchmark departments against each other as well as other healthcare organisations, allowing for collaborations and ensuring best practice and universal standards across the whole of the NHS.
Roger Wilson, a Human Resources Director, told us how our real-time dashboard has benefited his team: "To be able to predict where hospitals may be low on staff in advance allows for planning that can benefit everyone. Less time is spent filling a shift, which means hours are freed up for overstretched staff to focus on shifts that may be harder to fill."
But what does this mean, financially, for the NHS? In every Trust where it has been implemented, Locum's Nest has saved millions of pounds, even more than we imagined when we began in 2016. The NHS spent £2.4 billion last year on agencies to provide locum cover. Using Locum's Nest could cut this bill by 72 per cent, according to a study undertaken by Kent Surrey Sussex Academic Health Science Network, an official NHS body, thereby delivering an annual savings of £1.73 billion to the NHS.
These new products, on top of the successes we have already seen from our original product, will ensure every organisation is able to tackle staff shortages in a bespoke manner while saving more, every year.
Dr Amanda Begley, National Director at NHS Innovation Accelerator, an organisation that supports the uptake and spread of proven, impactful innovations across the NHS, commented on the launch: "The NHS Innovation Accelerator (NIA) is incredibly proud of the work Locum's Nest and Ahmed, a 2020 NIA Fellow, have put into developing a new workforce solution. We look forward to seeing how building on the flagship software, which is supported by the NIA, improves staffing and patient care while bringing more savings to the NHS."
It's the first fully integrated approach covering the five key areas that will allow administrative staff, HR professionals, financial directors, Trust managers and clinicians to work seamlessly together, collaboratively as one entity, in order to deliver the best possible patient care in the UK.