The heart attack gap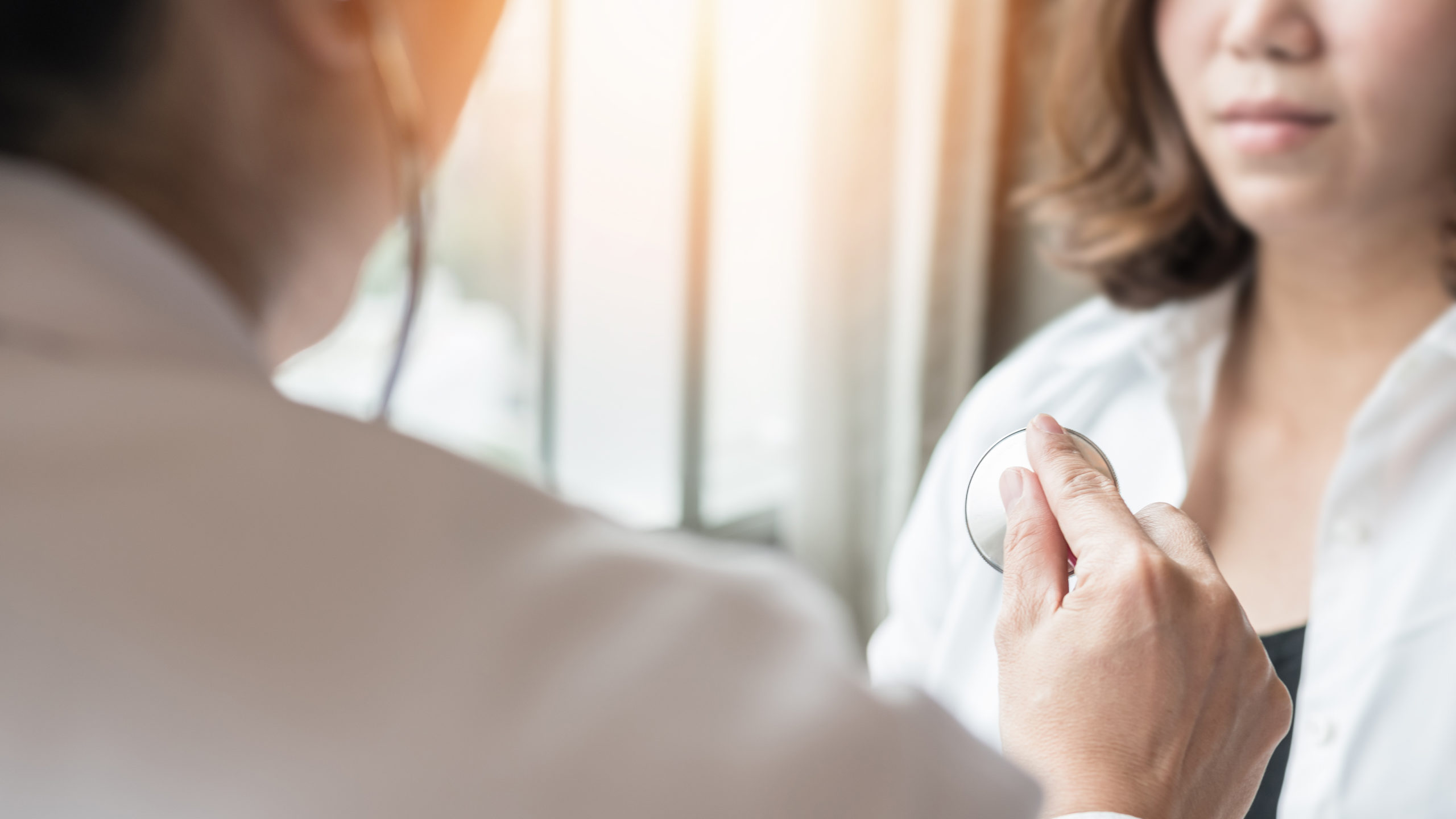 Gender biases permeate every aspect of society, but the stakes are much higher in healthcare. Heart conditions affect both men and women, but currently research, data and policy is disproportionately affecting female outcomes. Policy Analyst Lottie Moore spoke to Sarah Coombes, Trustee of Beat SCAD, about her experience as a survivor and campaigner.
---
Spontaneous Coronary Artery Dissection (SCAD) is an underdiagnosed heart condition that currently cannot be predicted or prevented. 90 per cent of SCAD cases occur in women, primarily in the young to middle-aged.1 An uncommon heart condition, often electrocardiograms (ECGs) do not show abnormalities at the point at which a patient is experiencing the life-threatening condition.
When Sarah presented paramedics with symptoms of a serious cardiac event, she was told she was having panic attack. "As I was lying on my hall floor, I knew something awful was happening. A GP neighbour had correctly identified that I was having cardiac problems, but the paramedics took one look at me and said I was having a panic attack. I was a woman of a certain age – anxiety is common among perimenopausal women – and so I just got put into that box."
Sarah was later diagnosed with having had a heart attack caused by SCAD, a lifelong heart condition. After a month of doing her own research, she found Dr David Adlam, a SCAD expert, who put her in touch with a few other SCAD survivors, one of whom was Rebecca Breslin.
Rebecca was just 34 when she woke up mid SCAD heart attack. Dr Adlam was her cardiologist. In 2012 "there was little out there to google other than autopsy reports" says Sarah. Consequently, Rebecca formed Beat SCAD – a charity that aims to promote awareness of the condition, support survivors and fund research. Increasingly it has become apparent that both health research and data must do more to help people who suffer with this condition.
---
The Awareness Bias
There is a common misconception that heart disease is a male condition. Yet four women per hour are admitted to hospital every day following a heart attack.2 Research by the British Heart Foundation demonstrates that women are twice as likely to die from a heart attack as men.3 Inequalities in awareness, diagnosis and treatment of heart attacks are resulting in a 'heart attack gap'. Women are 50 per cent more likely to receive a wrong diagnosis initially, just as Sarah did.
Lack of awareness around public understanding results in both women themselves and healthcare professionals failing to recognise symptoms for what they are. This is costing lives: women are twice as likely to die from heart disease as from breast cancer in the UK.4
Sarah recognises that her own former biases around women and heart conditions motivates her work with Beat SCAD now. "Coming from a professional background of marketing and communications, the power of storytelling and testimony is key to what we are trying to do here. We share our stories with professionals from across the health sector and you hear pennies dropping all over the place."
Beat SCAD has started working with various ambulance services in England and Wales, to raise awareness of SCAD – and the fact that women have heart attacks too. Sarah and her colleagues give talks to paramedics on challenging bias when dealing with people who present with heart problems. This work has resulted in changes being made to some training syllabuses already. While SCAD is an uncommon heart condition, it is the responsibility of healthcare professionals to be aware of its existence and in particular, its prevalence among women of a certain age.
---
The Data Bias
Failure to ensure gender balance in cardiology research has had major implications for general awareness of the issue. The underrepresentation of women in clinical trials stems from the assumption that the male body represents the norm. Female considerations are generally reduced to matters relating to reproductive health.
While cardiovascular disease is the leading cause of death of women worldwide, women are massively underrepresented within cardiology clinical trials. The majority of guidelines aimed at managing heart conditions suffered by women is deduced from research primarily conducted on men.
According to the American Heart Association, women make up between just three and 13 per cent of cardiology clinical trials.5 The researchers concluded there were no obvious eligibility issues, but that women were not being put forward for consideration.
While research is still in relatively early stages for SCAD, "there are a small minority of people who are very involved on a global scale," Sarah says. However, the fact that SCAD is an uncommon condition primarily affecting women "has resulted in a dearth of clinical information. There is a reluctance to fund research. Lots of clinicians tell you to go away and get on with your life".
At Beat SCAD, the team have taken matters into their own hands. Part of their work as a small charity has involved the community itself campaigning for research and subsequently participating in research studies. "We supported Dr Adlam in his application for funding from the British Heart Foundation to carry out initial research and then 100 of us ended up participating. That directly fed into the results shared in the 2018 European Position Paper and guidelines for diagnosing and managing SCAD that exist now."
These data have also been used in collaboration with global SCAD research efforts, resulting in the publication of many papers and moving forward current knowledge about the condition. Beat SCAD has continued to fund Dr Adlam's research, which – among other things – has resulted in the identification of the first genetic risk factor for SCAD.
The fact that such charities have to exist for women with uncommon heart conditions to be given a seat at the table should be a wakeup call for policymakers. Women such as Sarah are discriminated twice over. Not only do gender biases impact women experiencing heart disease, the perceived rarity of the illness results in this bias being amplified further.
It is clear that policymakers, healthcare professionals and research governing bodies must make greater efforts to ensure the gender bias within both awareness and research around heart conditions is confronted. This was also the conclusion of The Lancet women and cardiovascular disease Commission: reducing the global burden by 2030, which aims to summarise "existing evidence, identify knowledge gaps in research, prevention, treatment, and access to care for women".
Sarah Coombes' passion to challenge the narrative is admirable. It is time for the rest of the health sector to follow suit.
---
[1] http://beatscad.org.uk/what-is-scad/
[2] https://www.bhf.org.uk/informationsupport/conditions/heart-attack/women-and-heart-attacks 
[3] https://www.bhf.org.uk/informationsupport/heart-matters-magazine/medical/women-and-heart-disease/download-bias-and-biology-briefing
[4] https://www.bhf.org.uk/informationsupport/heart-matters-magazine/medical/women-and-heart-disease/download-bias-and-biology-briefing 
[5] https://www.ahajournals.org/doi/epub/10.1161/CIRCULATIONAHA.119.043594