The new capital funding plan – a drop in the ocean?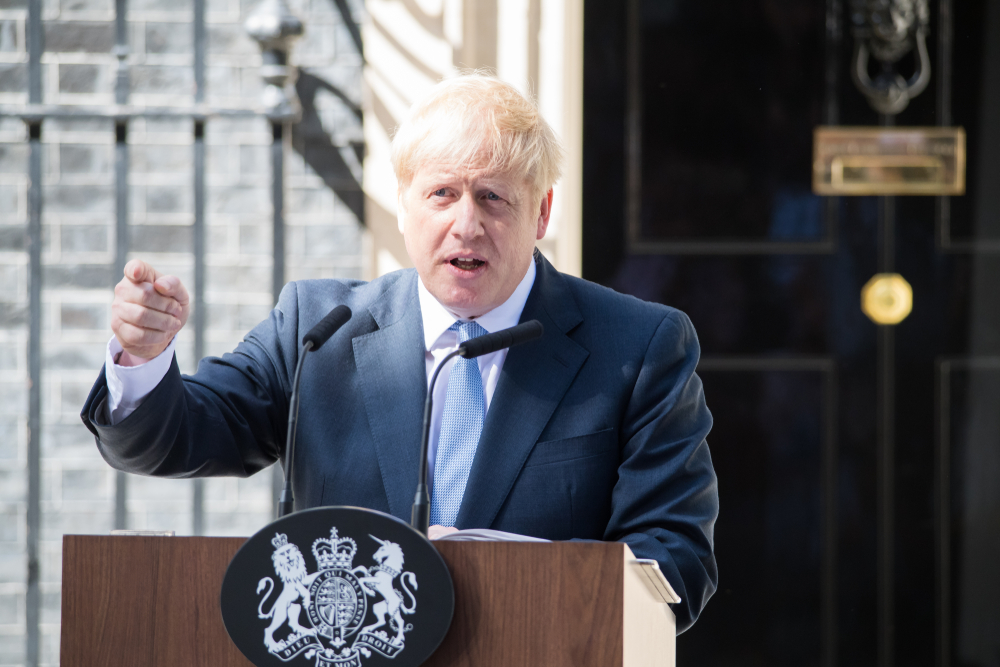 The Government has made a move on capital funding in the NHS, but is the £1.8 billion enough to be a catalyst for revitalising our ageing estate on a long-term basis? Or is it, as some have said, a "drop in the ocean"?
---
Since 2010, the NHS has endured the slowest growth in funding since its inception. While the Department of Health and Social Care's (DHSC) revenue budget has grown each year since 2010/11, the capital budget, used to finance long-term investment in new buildings and equipment, as well as research and development, has fallen consistently over a multiyear period.
Kraindler, Economics Analyst at The Health Foundation, recently wrote for Hospital Times and pointed out that: "Declining capital budgets and repeated capital to revenue transfers have created a climate of short-termism." It appears that the Government is finally seeking to address this issue. In his first speech as Prime Minister, the Rt. Hon Boris Johnson MP, outlined "hospital upgrades" as central to his domestic policy agenda. Now the first iteration of this policy has come to fruition, with the announcement of an extra £1.8 billion increase in capital funding.
However, with rows already erupting across the political divide, questions are being raised as to where the money is coming from and whether this funding increase is substantial enough to have the desired improvement on NHS infrastructure.
---
The plan
Under Theresa May, the Government announced an extra £20 billion-a-year boost to aid the day-to-day running of the NHS. However, this figure did not take capital spend into consideration.
Of the new £1.8 billion pot, £850 million is to be spread across 20 different hospitals over a five-year period to replace and upgrade "extra life-saving equipment". The rest of the funding is to be used to address backlog maintenance of urgent infrastructure projects. Estimates for the NHS backlog maintenance bill vary, but recent figures show it be in the region of £6 billion.
Both Luton and Dunstable University Hospital and the Royal Cornwall Hospitals NHS Trust will receive £99.5 million to support building projects. "I'm delivering my promise with a £1.8 billion cash injection, meaning more beds, new wards and extra life-saving equipment to ensure patients continue to receive world-class care," said Mr Johnson.
Simon Stevens, Chief Executive of NHS England, welcomed the announcement, which he called a "significant step" [so that] "our nurses, doctors and other NHS staff will be able to care for their patients in modern facilities, with state-of-the-art equipment".
---
Rhetoric vs reality
It is not the first time that politicians have announced plans to address the NHS's gulf in capital funding. Over the past two years there have been 145 announcements detailing spending boosts for hospital facilities. However, according to analysis from Health Service Journal, of the total £2.5 billion of funding that was promised, less than £100 million ever reached the frontline. Should the full £1.8 billion announced by Mr Johnson do so then it will still only constitute 1.3 per cent of the entire NHS budget.
While announcements detailing building upgrades usually prove to be popular with the voting public, other areas of capital investment continue to slip under the radar. Leading figures in the healthcare sector have long called for upgrades to outdated NHS IT infrastructure along with CT and MRI scanners that need replacing. According to the Labour Party, the NHS currently relies on over 1,700 pieces of equipment that are over a decade past their recommended replacement date.
"Many hospitals, GP surgeries, community and mental health facilities across England are in major disrepair with the maintenance backlog in trusts alone now totalling over £6 billion" – Ben Gerslick, Senior Economist at The Health Foundation
It has not taken long for critics to weigh in on this announcement. Nigel Edwards, Chief Executive of the Nuffield Trust, considered the funding boost as a "welcome down payment" on what is a "staggering" £6 billion needed to clear the backlog of NHS maintenance. He added that the funding increase will only serve to address "a fraction of what it would cost to really upgrade 20 hospitals".
Ben Gerslick, Senior Economist at The Health Foundation, dismissed the funding boost as a "drop in the ocean," pointing to the fact that "many hospitals, GP surgeries, community and mental health facilities across England are in major disrepair with the maintenance backlog in trusts alone now totalling over £6 billion". In order to bring England up to the OECD average for capital spending on healthcare services, the Health Foundation suggests it would take an extra £4 billion a year by 2023/24.
The Labour Party has also criticised the announcement, with the Rt. Hon Jonathan Ashworth MP, the Shadow Secretary of State for Health and Social Care, condemning the figure as "significantly short" of what is required to address capital funding.
---
Is this fresh funding?
All 20 hospital upgrade projects had already been put forward by the NHS over the past year. Although Mr Johnson has officially given them the green light, it is somewhat a stretch to attribute this policy to the Prime Minister.
The debate over how the £1.8 billion will be financed has also put the Government on the defensive. Downing Street stressed the extra funding is in addition to the £34 billion, in cash terms, pledged to the NHS by 2023/24. However, Sally Gainsbury, Senior Policy Analyst at the Nuffield Trust, has pointed out that hospitals accumulated the funding through incentive schemes that required them to significantly cut their overall budgets.
The row over whether this funding constitutes "new" money has allowed sceptics to voice doubts. "It's now clear this is not new money but is actually funds already earmarked for hospitals which ministers had previously blocked," said Jonathan Ashworth. Responding to these claims, Health Secretary, the Rt. Hon Matt Hancock MP insisted that "every penny" of the planned funding would be used to modernise hospitals and that it did represent "new money from the Treasury".
With a further NHS cash injection expected to be announced when MPs return to Parliament next month, there is growing consensus that Downing Street has identified the NHS as its primary electoral vote winner. In the context of what many consider to be an inevitable autumn general election, there are claims that the Prime Minister is using the capital boost as a sweetener to prepare for a "People vs Parliament" campaign. Mr Hancock dismissed this idea, insisting that the new found impetus on capital merely demonstrates that the Government considers healthcare to be a "top domestic priority".
---
A long way to go
As Mr Hancock has pointed out, there is technically £1.8 billion more in the capital funding pot than there previously was but it remains to be seen what exactly will be included in the next NHS cash injection, which is expected next month. Whether this is "new" money or not, the fact it has been given the green light is good news for the NHS.
"It remains to be seen whether this is the start of a major drive to improve NHS infrastructure on a long-term basis."
However, the Government's previous track record of implementing capital improvements shows that there is absolutely no guarantee this funding will reach frontline services. It will be a case of wait and see and once the financial year is over we should have a clearer picture of where this money has gone. Furthermore, with capital budgets for next year still to be set, it remains to be seen whether this is the start of a major drive to improve NHS infrastructure on a long-term basis.
---
Analysis: Sir Robert Naylor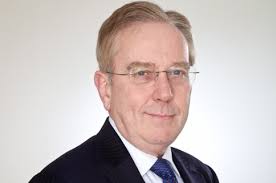 National Advisor to the Government on the NHS Estate, Sir Robert Naylor, provides his exclusive analysis to Hospital Times on what the key takeaways are from the Government's new capital funding policy.
There are three components to this announcement. The first is the 20 hospital upgrades that have recently been published. They represent several schemes in the pipeline and speak for themselves.
The second is an agreement for hospitals to spend their own cash by increasing the capital expenditure limit (CDEL) by £1 billion on backlog maintenance or other priorities determined locally. That is good news as it helps address immediate problems. However I am most interested in the third part of the announcement, which involves a plan to develop a more strategic long-term approach to replace the NHS hospital stock.
Currently there are only a few such developments that are ready to go. The new Moorfields Hospital is one such programme. Such large scale investment programmes are likely to be a focus in the Spending Review later this year.
"We also must redesign primary care and community services to meet the NHS Long Term Plan." – Sir Robert Naylor
The timescale for building a new hospital is a minimum of five years, during which the following phases must take place: planning, public consultation, design and construction. The most complex schemes, such as University College Hospital, involved five phases of development over two decades. We need to invest in planning and development capacity to create a pipeline of new schemes over the next decade and beyond. This will require a substantial increase in the annual capital budget over several parliamentary cycles.
There are 168 acute hospitals in the NHS. Assuming a lifespan of 50 years, we need at least three new starts each year with more in the early years to catch-up with the backlog. The historical annual allocation of £3.3 billion is less than half of what will be needed in the future if we are to keep up with international comparisons.
Of course, it is not just acute hospitals that need investment, we also must redesign primary care and community services to meet the NHS Long Term Plan. These are the big challenges to keep the NHS fit for purpose.
All the above is entirely consistent with the Naylor Report, which was accepted by the Government earlier this year.