The true cost of Covid and technology's answer to it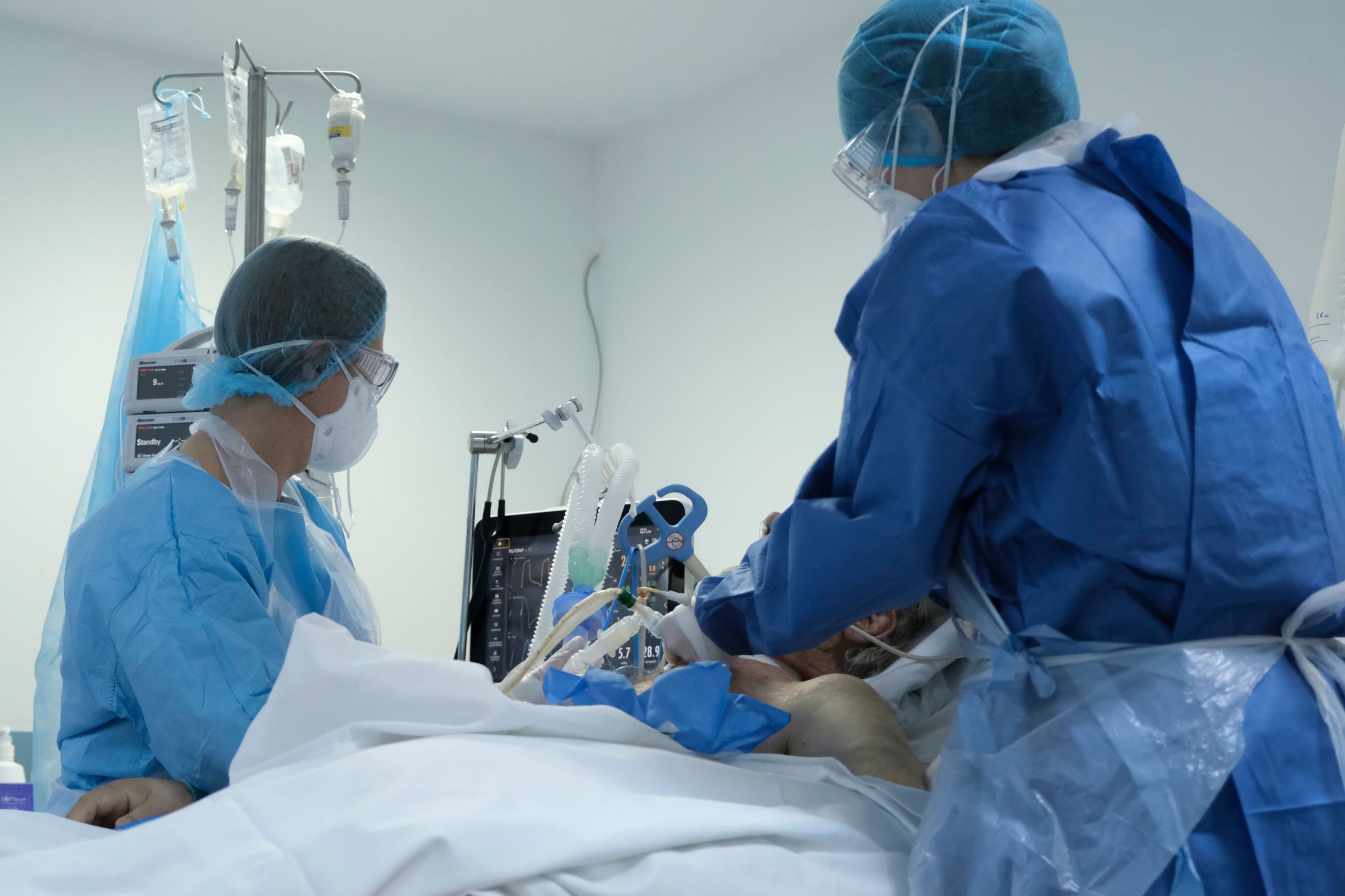 Bernard Ross, CEO and founder of Sky Medical Technology outlines the formidable challenge facing the health service when it eventually seeks to resume 'normal' service. In doing so, however, he points to sources of hope – in the form of revolutionary medical technology.
---
New figures from NHS England show the number of people waiting more than a year for an operation at its highest level since 2008. In total, the waiting list is now at more than four million people, with more than two million people waiting longer than 18 weeks for routine operations such as knee and hip replacements.
Covid-19 has caused major disruption to routine hospital services across the UK. But technological solutions could prove indispensable in helping the NHS to recover when this pandemic is finally over.
---
Beyond the financial impact
Covid-19 costs led to a £5.1 billion deficit for the NHS in England in the first four months of the financial year in 2020, compared with the pre-pandemic budget. The key contributing factors include expanding the workforce to meet demand, absences from sickness, increasing bed capacity and, at the beginning of the lockdown, rising levels of prescribing. This deficit does not include the additional costs incurred by the NHS for coronavirus testing and personal protective equipment for staff over the four months, as these are covered by the Department of Health and Social Care.
But the true cost of the pandemic goes beyond the financial impact. There are massive societal and individual consequences too. When hospitals resume to normal levels of elective surgeries, patients are likely to be prioritised by clinical urgency. It was recently announced a national review will be launched amid fears that health chiefs have prioritised Covid-19 cases over the needs of all others. Therefore, patients with non-urgent but potentially disabling conditions could face longer delays for treatment.
---
Embracing innovation
Medical technology (MedTech) has a significant role to play in mitigating the impact of Covid-19 – on both the NHS and private healthcare. The health service has increasingly leaned on technological innovations, from telemedicine to cleaning robots to bioelectronic medicine, to accelerate the delivery of treatment and improve patient outcomes. But there is also a much bigger picture.
The improvement in life expectancy globally is a positive consequence of an era where exercise and nutrition have improved radically. But it does not come without its own issues – many of which are focussed on addressing the challenges of delivering a health and social care platform that is suitable and relevant to this challenge.
As lifespans lengthen, healthcare providers need different approaches to managing medical issues to be able to meet the growing demand. No healthcare system in the world has unlimited resources, nor should it. As our ability to keep people alive increases in line with the growing elderly population, yesterday's medical solutions become less viable. Traditionally, healthcare has relied on the development of new pharmaceutical treatments to address new challenges in healthcare. However, these are extremely expensive to develop and do not always achieve the required accuracy needed to treat patients without some unfortunate side effects.
A new breed of medical technology is emerging that is significantly improving treatment processes for patients, reducing time spent in hospital and lifting the burden (both physical and financial) on the health system.
The appeal of these new device-based treatments is twofold: they are designed to hone in on and target specific medical challenges (as opposed to many drug therapies which can have an impact on all cells) to stimulate or restrict certain actions in the body; secondly, they are clinically-proven to improve outcomes for patients.
---
Collaboration leads to innovation
Medical devices can significantly reduce NHS waiting lists by making treatment pathways much more efficient. Wearable bioelectronic therapy, for example, a medical device innovation already used in many NHS Trusts, sends a small electrical pulse down the lower limbs, activating the calf muscles to increase blood flow in the deep veins, to address life threatening blood clots and pre and post-operative swelling following orthopaedic surgery.
By partnering with surgeons and other healthcare professionals, medical technology companies are revolutionising clinical practice. In the case of bioelectric therapy, the innovation significantly speeded-up time to surgery, enabling more efficient theatre time scheduling and reducing the length of patient time in hospital. The device also follows the patient home, enabling recovery to begin there – particularly critical to an NHS now needing to compress length of patient stay in hospital, due to Covid-19 and vastly overstretched budgets, and the need to lower readmission and revision surgeries.
In the case of ankle fracture patients, for example, swelling can often delay surgical fixation due to the risks associated with operating on swollen tissue, including infection. Interventions that reduce swelling and accelerate readiness to theatre for more immediate treatment provide significant benefits to patients and healthcare providers – and crucially will help the NHS tackle the biggest challenge it has ever faced.
By treating conditions where there is currently an unmet need, MedTech can benefit millions of patients today. As the technology evolves further, medical devices could eventually be used to treat many more acute and chronic conditions – improving the lives of patients and reducing the strain on health services around the world.